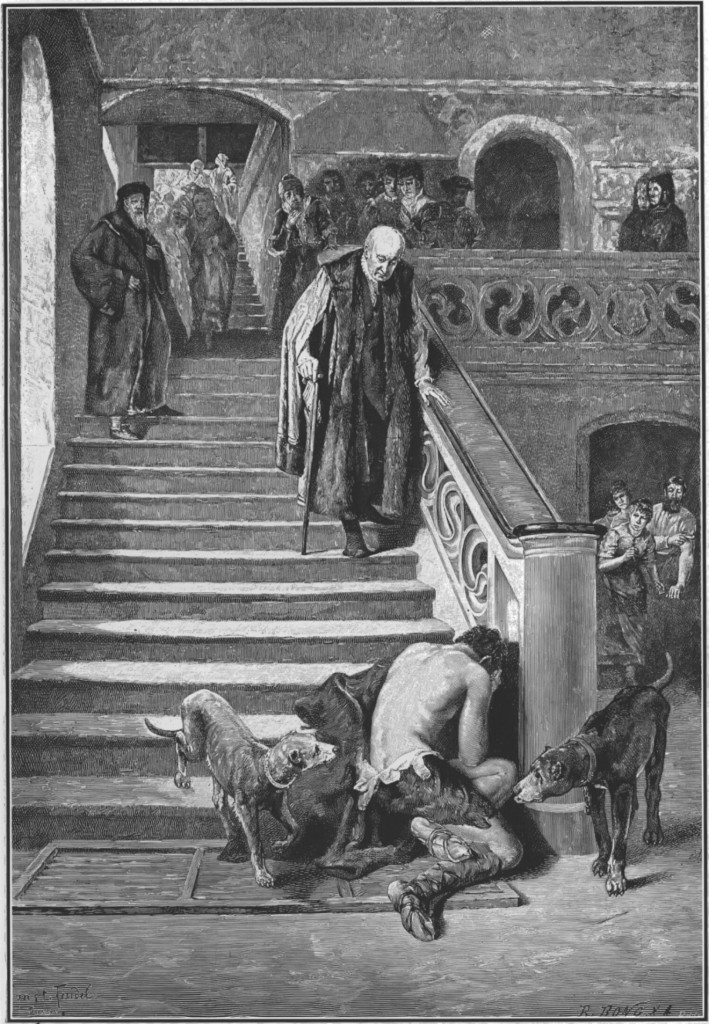 I recently gave one of the most shaping books for my Christian walk – Tim Keller's The Prodigal God – to my father for his birthday. This book is a short but powerful exposition of the Parable of the Two Brothers from Luke 15:11-32. As I was flipping through the pages and remembering how fond I was of this book, I was struck by one paragraph that I came across at the end of the first chapter. When comparing the difference between the disobedient younger brother and the moralistic, in-it-for-himself elder brother, author Tim Keller writes this:
"Jesus' teaching consistently attracted the irreligious while offending the Bible-believing, religious people of his day. However, in the main, our churches today do not have this effect…That can only mean one thing. If the preaching of our ministers and the practice of our parishioners do not have the same effect on people that Jesus had, then we must not be declaring the same message that Jesus did. If our churches aren't appealing to younger brothers, they must be more full of elder brothers than we'd like to think." (Keller, 15-16)
The climate of the Western Church over the last two centuries has tried two great experiments. The first is the desire to make everything relevant in the church. Exegete and preach the Word, sure, but exegeting and preaching the culture instead is what attracts people, right? On paper, these dear brothers and sisters would still hold to an orthodox Christian faith, but their practice looks much different. A watered-down gospel is preached which lacks the conviction of sin and the grace of our Savior, all-the-while flooding congregants with bright lights and showering them with comfort.
The second experiment has been to reject traditional Christian teachings. If the "dogmatic" authority of the Bible is rejected, if the traditional ethical teachings of Jesus are ignored, if the historic creeds and confessions of the Church are disregarded, then we offer people to come to Christ and stay as they are. If we make Christianity easier for people – so they say – then more people will be attracted to Christ. Yet, these mainline churches are dying just as fast, if not faster, as the first group. There is no gospel-driven power to change in this proclamation. What is sold in these churches is no different than what the world is selling – except the world sells it for much cheaper.
And what is the result of such experimentation? I think author and scholar David Wells puts it best:
"Today, in the evangelical church, there are apparently many who have made decisions for Christ, who claim to be reborn, but who give little evidence of their claimed relationship to Christ. Something is seriously amiss if, as George Barna has reported, only 9 percent of those claiming rebirth have even a minimal knowledge of the Bible, if there are no discernible differences in how they live as compared with secularists, and if the born-again are dropping out of church attendance in droves. If these numbers are anywhere close to being accurate, then the gospel has become a stand-alone thing, and many who say they have embraced it have never entered the Christian life to which it was supposed to be the entry point." (David F. Wells, God in the Whirlwind: How the Holy-Love of God Reorients Our World, 158)
This dilemma is one area where the teachings and emphasis of the saints of our past can greatly correct and aid us. Orthodox Christianity has always emphasized three important aspects to a saving faith, which come from the earthly ministry of Jesus Christ given to us through his Word:
Knowledge: We need to know rightly who Christ is, that he alone has the power to save (John 14:6). We need to know and understand that he alone takes away the sin of the world (John 1:29), that he alone is the eternal begotten Son of the Father sent into the world to save sinners (Isaiah 49:6, John 1:1, Mark 2:17, Mark 10:45). If we say we believe in Jesus but do not understand rightly who he is, that is not faith; it's idolatry.
Conviction: It is necessary that we be convicted of our sin. We must understand that faith and repentance go hand in hand (Matthew 4:17). We as sinners must know rightly that we are indeed sinners and where that places us before a Holy God. We must be convicted that Christ knows what to do with our sin when we come to him (John 6:68).
Trust: Every fiber of our being must places its trust in the grace of Christ and not in our own moralism (John 1:17, Luke 24:47). We must transfer the trust from ourselves and our efforts to earn anything to the once-and-for-all work of the blood-stained Savior.
Both the elder brother and the younger brother knew who their father was (Luke 15:12). Yet, it was the prodigal younger brother who was convicted (Luke 15:17-19) and then trusted (Luke 15:20-24) in his father, which led to the great feast at the prodigals homecoming. The elder brother was never convicted of his dependance on his father and therefore never trusted him, and it is for this reason he remained outside of the great banquet. Despite his good works and high sense of morals, the elder brother never came in to the feast. If we want to see more prodigals come home and more moralistic church attenders come to the banquet, then we must present and live out a holistic gospel.
Church, let us press in to be faithful to the God who has called us home to the banquet feast.