1) Diabolical Ventriloquism: A 1-Sentence Summary of Each of Screwtape's Letters
"In The Screwtape Letters, C. S. Lewis masterfully "teaches in reverse" by wryly using demonic points of view to enforce a biblical one. He calls it "diabolical ventriloquism." Here is a one-sentence summary of each of Screwtape's thirty-one letters that advise Wormwood how to tempt his "patient" (who becomes a Christian between letters one and two)."
"What the Puritans saw is that God stirs up our zeal through his ordinary means of grace. Zeal is not a quality available only to those who have identified a secret means of grace or who have been given zeal as a spiritual gift. Zeal is available to all who will simply take advantage of the means God gives us."
3) The Worst Religion Story of the Year
"While I'm sure I'm now dumber for having read the Daily News article, "Southern Baptists about to 'plant' a church in the fertile soil of Brooklyn," I won't say that it's insanely idiotic or that it contains no rational thought. Instead, I'll follow the lead of Billy Madison and simply say it's wrong – wrong on almost every conceivable level. From the captions to the quotes, this article sets a new low in local religion reporting."
4)Is the New Evangelical Liturgy Really an Improvement?
"The simple question I want to ask is this: Is this New Evangelical Liturgy really an improvement?"
"The homeless were to be the guests of honor."
6) Reasons Men are Opting Out of Marriage
They'll lose respect
They'll lose out on sex
They can lose their children and their money
They can lose their space
They can lose their freedom
The single life is better than ever.
7) On Whales and Worship Lyrics
"If I supplied you with a copy of the lyrics to the 6,500 hymns of Charles Wesley, two things would happen to you as you read it. First, you would be deeply moved by the truths the lyrics contained, whether you knew the melodies associated with them or not. Second, you would know your Bible better. Could the same be said if you read through the lyrics of our modern worship offerings?"
8) Are You a Part-Time Church Goer?
"Recent statistics show that an increasing number of evangelicals who are firm in their faith are flabby in their practice of actually gathering with their brothers and sisters in worship. It's the part-time syndrome, and it can sneak up on any of us."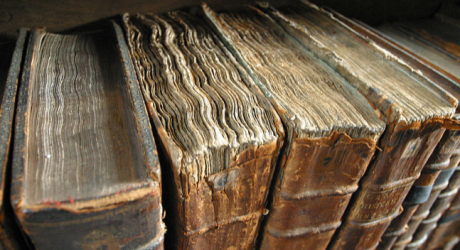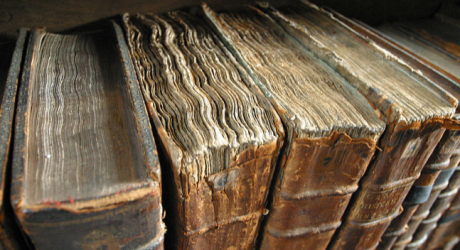 I recently stumbled upon a document I wrote to myself to try and process an intense dream I had in late 2011. This is really the only time I've ever had a dream so intense that I had to try and write it out to process everything. I'm calling this event "The Episode." I've edited out a few details, but for the most part you're getting a raw exposure into my head from late 2011. Enjoy…
—–
This is a result of an episode that occurred on 11/5/2011 at approximately 2:30 A.M. Unable to fall asleep, I had a 20-30 minute episode that was essentially a "broadcast" – this is what I am calling it – that was a stream of every sermon, book, scripture, conversation, article, song, experience, etc…that I have read/heard/discussed in the last 18 months. It was incredibly intense.
To be exact, it has been almost 18 months to the day since I went out and had my debaucherous episode in anger and frustration that broke me and brought me to my knees. Is it a coincidence that this "broadcast" occurred almost 18 months exactly to the date? I believe it was somewhere in the first 15 days of May 2010 that I was broken, and sometime in the second half of the month that I came to saving faith.
I'm not sure if anything happens coincidentally. Does this 18 month mark mean something? Have I gotten to the point where the LORD is now going to grow and stretch me further? I believe the knowledge I am processing is in preparation for something more. A new job? Ministry? Seminary?
This broadcast connected several dots for me amongst many things I know. It is my prayer that the LORD will connect even more dots as I write now. At least that is the plan.
The next several pages are going to be essentially the core – if not everything – I know to be true as it stands about the LORD. Who He is, the gospel, His nature, the Trinity, what it means for my life…
What is the gospel?
God created us out of love, to be in relationship with him.
Genesis tells us that God called out to the man in the garden – "Where are you?" He knew where Adam was, but this was an expression of His hurt and anguish over what was to come next. God knew this would begin the time when man would be separate from God because of the penalty of man's sin.
Why then, did he create us? I've tried to fit this into the best example that I could, but any attempt to humanize God is ultimately flawed. I will do my very best to describe it.
I knew before I got my dog Beau that I would one day have to say goodbye to him. I didn't know how attached to the dog I would become, nor do I know how much pain his death will ultimately bring me. This is, of course, unlike God in that He knew the pain our sin would cause, but His love for us and desire for us outweighed this pain.
This knowledge of Beau's ultimate passing did not stop me from getting him. Even now, I would not attempt to make an argument such as "If I got rid of him now, the pain now would be less than the pain in the end." This would be a lie. Do I love Beau any less now than I will on the day of his death? No – my love for him is unconditional – or as unconditional as a man can get for his canine companion. I will have more experiences, more memories of Beau in the end – but will this not only bring me joy?
In the same way, we cannot say God would not create us because of the pain sin would cause. Nor can we say that, because of sin, God would try to shorten our time to be in relationship with Him. God knew we would cause Him pain, but He also knew we would bring him joy. And that, of course, there would be a way for us to remain in Him for eternity. This is where my analogy is most significantly flawed. Once Beau leaves this world, I will only have his memory to hold onto.
Once sin entered our lives, we became eternally separated from God. What does this mean? Romans says that the wages of sin is death. We deserve death for our transgressions, an eternal death that results in being cast to the lake of fire. Scripture also says that sin entered through the one man, Adam. David laments over our sin when he cries our "Surely, I was sinful at birth…" We knew from the beginning that if we broke the law, we would surely die.
If death is a result of sin, the penalty of which is eternal punishment in hell (The parable of Lazarus and the rich man, etc.), what then? All sin can only be justified through the sacrifice of blood – Leviticus, verified by the author of Hebrews – but the problem is we continue to sin. God established the sacrificial system, but this did not prevent us from sin. God established more law, but this only leads us into more sin. Romans continues that the law was added so that the trespass might increase. The implication of "increase" in this context is that our fault would be more obvious at the coming of Christ. For, what is the need of a savior if we don't know we are doing anything wrong? By having the law as a standard, we know we cannot keep it perfectly.
I will try another analogy. In grade school, it was known to us that by keeping the rules and working hard, we would be praised by our teachers and ultimately our parents. If we broke the rules, or slacked in our studies, we received punishment and poor grades. What would be the incentive to try and do will if there was not a consequence for doing wrong? Or a reward for doing right? Similarly, what incentive is there to strive to be Christ-like if there is no punishment for our wrongdoings?
This is again a flawed analogy, of course, because this leaves out grace and the love poured out for us at Calvary. As far as I know, no teacher ever died that I might get an "A" in social studies.
I've been struggling the last few nights trying to figure out what is going on in this head of mine. Inspiration for writing has been lacking.
In addition to what I am already trying to process, I've been struggling with much temptation lately. Compulsion and greed take over the very heart of me. What is it that triggers these compulsions? Can I simply blame a rush of hormones or being a male? This is no excuse. Christ was able to avoid all temptation. Why am I unable to follow in his footsteps consistently?
I previously establish that no one is saved under the law. Why? Because the only thing the law does is show us our sin. To be fair, this is not all the law does as it reveals God's character and His desire for our lives. It also points us to Christ.
And, as I pointed out, I cannot even stick to being free from temptation and compulsion. What does this mean? This means I have no way to hold the law. And if I can't hold the law, I am a sinner.
Christ made a way for us by once and for all taking the sin punishment for all. He became like man to serve us. How amazing! God desired relationship with us so much that He sent Himself in Jesus, descended off the heavenly realm to become like us, to lead the lost sheep back to the shepherd, to give us an example, and to save us. We have a way to God through Christ! All we must do is confess and believe in our hearts and we are wiped clean, clothed with new garments.
If I have this God-man to look to, if I know He was beaten, tortured, and hung on a tree for me – why then can't I stop giving into temptation? He paid the ultimate price for me out of love, why can't I return the love shown by simply being obedient?
Paul says that what we don't want to do, we keep on doing because of the sin nature alive in us. Will I ever stop sinning? Not until I reach heavens fates. But I can't stop trying and being obedient.
Is it not similar to exercise? I'll never be in perfect human shape, but I can aspire to train my body to stay healthy. If I stop exercising, what happens? It shows in the rest of my life. I get lazy, I eat worse, and I'm not as productive. Similarly, if I stop living by the spirit and trying to rid myself of sin, I will feel distant from God (although he is always near) and it will be apparent by my fruit.
—–
There you have it. My young in the faith mind from late 2011. I don't think I ever finished writing down everything I wanted to, so that is all there is. I hope you enjoyed your stay inside my head!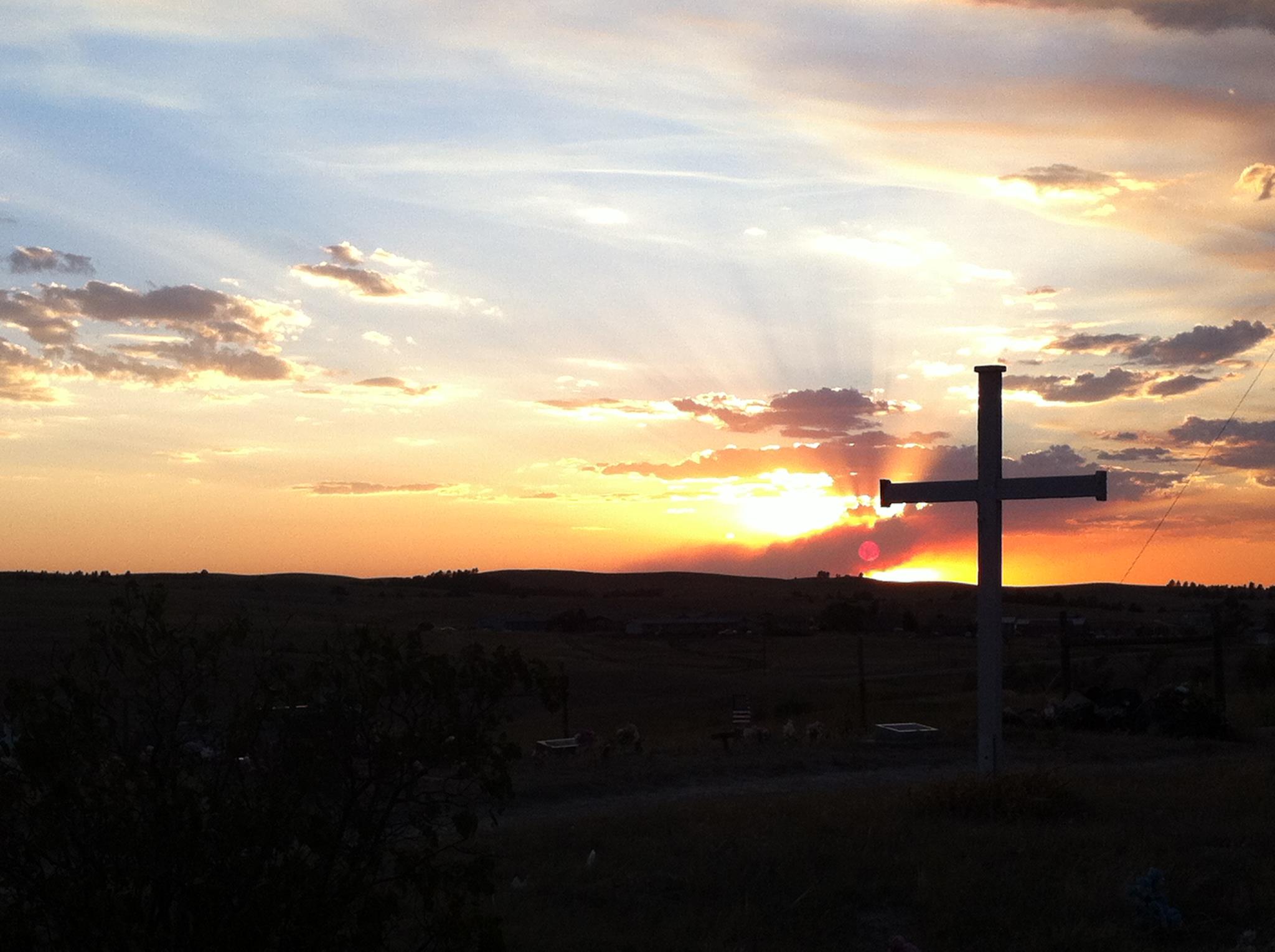 This is the fifth part in a series:
—–
Anyone who does not love does not know God, because God is love. 9 In this the love of God was made manifest among us, that God sent his only Son into the world, so that we might live through him. 10 In this is love, not that we have loved God but that he loved us and sent his Son to be the propitiation for our sins. – 1 John 4:8–10 (ESV).
Rounding out this five-part series that has taken much longer to finish than originally intended is the subject of God's love as a motivation for our Bible study. This aspect of the Christian faith is the nuts and bolts, the glue that holds everything together. None of the other pieces would fit together as they do if one thing wasn't for sure: God is love.
The question is, what kind of love is manifested in God? I think there are two extremes that we can gravitate towards, neither of which is Biblical. The first of these is the view I think most nominal or secular folks would take these days, that is the position that certainly God is loving; by loving they mean he is completely affirming of all of their wants and desires, their lusts and there passions. God essentially becomes the great beach-bum, surfer-dude grandfather in the sky who looks down on his children and says, "As long as everyone is having a good time, I'm happy." This is destructive and poisonous milk that can destroy growth of faith, and is something I am seeking to address.
The other extreme is for those of us who tend to "intellectualize" the faith. We enjoy reading books and sermons written by 300-year-old dead guys and talking about in-depth topics over a pint. I am certainly guilty of this. What we then tend to gravitate towards is a God who we would say is loving, but we forget to what extreme he is loving, we forget what our response is supposed to be towards that love, and we tend to think of him as more hands off.
My goal is to address a Biblical perspective of God's love, and how our response to that can fuel our study of God's Word.
1) God Cares for the Details in Our Lives
When we study theology and read our Bibles often, we tend to magnify the love of God less. I'm not sure exactly why this is. One would think that as we came to study and know God more, our affection would grow for him more and more. Time and time again in my own life and the lives of others, I find it to be the exact opposite. Our knowledge and pursuit of God stops in our heads, and never makes its way into the deep crevices of our soul.
Pastor Paul Tripp calls this the "Danger of Familiarity." As the months and years go on and we get into a "routine" with our faith, we forget the small things. We forget, as my good friend reminded me of this simple truth a few weeks ago, that "Jesus loves me, this I know." Two things occur when we get into this mode with our Bible study, we forget that God cares for our needs, and we forget how our love for God is meant to fuel our life and actions.
Look at the birds of the air: they neither sow nor reap nor gather into barns, and yet your heavenly Father feeds them. Are you not of more value than they?…But if God so clothes the grass of the field, which today is alive and tomorrow is thrown into the oven, will he not much more clothe you, O you of little faith (Matthew 6:26, 30)? What a simple and glorious truth are these words of Jesus! Our God is kind, he is loving, and he cares for our most basic needs. He is intimately and deeply involved in our lives. Scripture says he has the hair on our heads numbered. Incredible! Such a foundational truth this is, and yet we often squander this affection from God in vain intellectual pursuits.
It is great and wonderful God loves us in this way, but there is certainly more to God's love. God's love is so great, and so perfect, and so much more than we can possibly imagine, that he would descend from his throne and die in the presence of beggars and thieves like you and me to redeem his people. And what is our response from this? Vain debate and thick textbooks? Quoting Spurgeon until we are blue in the face? Beloved, if God so loved us, we also ought to love one another…If anyone says, "I love God," and hates his brother, he is a liar; for he who does not love his brother whom he has seen cannot love God whom he has not seen. And this commandment we have from him: whoever loves God must also love his brother (1 John 4:11, 20-21). Pastor Tripp also rightly says that we can measure our love for God by the extent to which we love one another.
I think that deserves some repetition: We can measure our love for God by the extent to which we love one another.
Paul (the Apostle, not the Tripp), says if I have not love, I am nothing. Or in the words of my Islam professor, if I am not motivated by the love of God in my study of His Word and service towards others than I am a charade. I have no business reaching out to others, serving them, or sharing my faith with them if I am not deeply motivated by compassion and love for them.
Man, those words cut me deep. How many times have you and I read scripture, or books by the saints, and just came away thinking "Man, thats some good knowledge! Deeeeeeep!" How weak are we? Our knowledge of God, our study of His word, is meant to move us towards compassion and empathy for one another. May this be a call for all of us who are in this trap to turn from this snare we are in and be moved into deep affection by the profound love of God.
2) Sacrificial, Committal Love
Today's society is so bent on this concept of "love." I'm afraid there are so many definitions floating around these days that love no longer has any weight. Love is more of a fleeting emotion, like lust and happiness, than it is a deep and committal sensation for another person.
For many people, this concept of love meshes with their ideas about the love of God. God affirms everything about us and where we are. He "meets us where we are", but then never takes us anywhere. He has no desire over our life except for us to be happy and who we want to be.
This concept of God's love is not only belittling to the concept of love, but it belittles the creator himself. Surely we must relent that this is a puny and small idea of a loving God!
Let us take a brief survey over Scripture to see the extent of which the Bible says God is loving:
In this is love, not that we have loved God but that he loved us and sent his Son to be the propitiation for our sins. – 1 John 4:10
For one will scarcely die for a righteous person—though perhaps for a good person one would dare even to die— but God shows his love for us in that while we were still sinners, Christ died for us. – Romans 5:7–8
Greater love has no one than this, that someone lay down his life for his friends. You are my friends if you do what I command you. -John 15:13-14
God's love is absolutely life-changing. You see, God's love does not simply stop at the cross, a one time saving act that never has any impact on the rest of our lives. God's love is meant to change every aspect of our lives, he wants to make us into a new creation, continually making us more like himself. As C.S. Lewis says,
Imagine yourself as a living house. God comes in to rebuild that house. At first, perhaps, you can understand what He is doing. He is getting the drains right and stopping the leaks in the roof and so on; you knew that those jobs needed doing and so you are not surprised. But presently He starts knocking the house about in a way that hurts abominably and does not seem to make any sense. What on earth is He up to? The explanation is that He is building quite a different house from the one you thought of – throwing out a new wing here, putting on an extra floor there, running up towers, making courtyards. You thought you were being made into a decent little cottage: but He is building a palace. He intends to come and live in it Himself. -Mere Christianity
The love of God is far greater than anything we can possibly fathom. This love is meant to spur us on to good deeds, not because we have to, but because we want to. This love should spur us on to deeper intimacy with the Sovereign Commander of The Universe, not cause us to be apathetic and not pursue Him at all.
Look at how the Pslamist responds to God's love through praise in adoration:
Give thanks to the Lord, for he is good,
    for his steadfast love endures forever.
 Give thanks to the God of gods,
    for his steadfast love endures forever.
 Give thanks to the Lord of lords,
    for his steadfast love endures forever; – Psalm 136:1-3
Love is not an emotion, it is not something that changes on a whim. Love, especially the love of God, is sacrificial and committal. As I detailed in another post, society's concept of love is vile and insufficient, a meager shadow of the reality of God's love for us. God has given us everything by giving us himself. He completely, freely, and willingly gave himself for a people who had turned his back on him and rejected him. A people who to this day still turn our backs and reject him.
—–
There is no greater love than the sacrificial and committal love of God our savior. This love should move us towards obedience and service to him.
I don't know where you're at when you're reading this. Maybe you've been a Christian for years, and this is a reminder to you for where your heart should be during your study of God's Word. If you're like me, you need a reminder like this to get your head out of the clouds and move towards deep compassion and affection.
Maybe you're not a Christian at all. Maybe you're not sure what you believe. A good many of you might have been going to church for some time, but the church and its members has wounded you. Unfortunately, the reality is that Christians are no better off than anyone else, the only difference is we are redeemed sinners. We still mess up, and we still cause great harm to others even when we don't intend to.
Wherever you're at, I just hope this post was an encouragement and a challenge to you. This is a deep subject that I've already gone overboard on, but if you have any questions please don't hesitate to reach out to me either through comments or the "Contact Me" page.