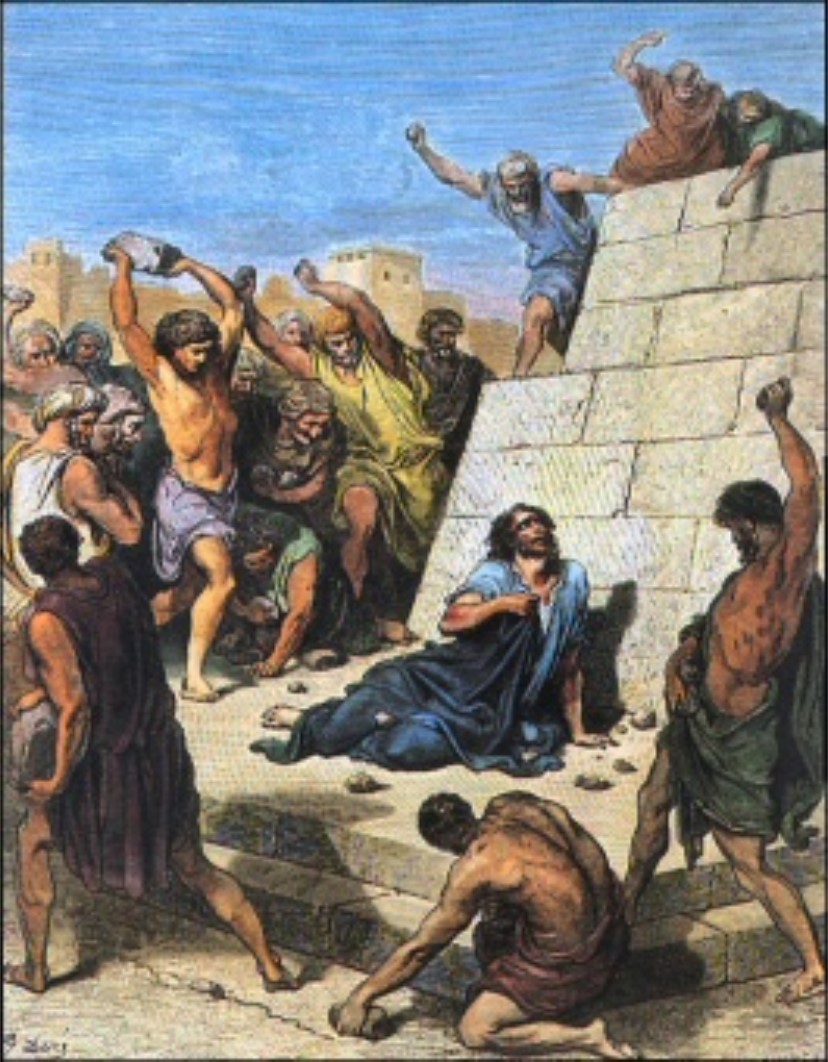 Today I had the pleasure of attending the first day of the Gospel Coalition 2013 pre-conference on global missions. This is my first Christian conference of any kind, and I am overwhelmed with the presence of Godly men and women gathered under the name of Christ to praise and grow in our wisdom and knowledge of him.
As the first sentence suggests, the pre-conference is all about our summon and call to global missions as Christians; to bring the gospel to the ends of the Earth as we are commanded by Christ at the end of each Gospel account, most notably Matthew 28:18-20 (The Great Commission).
We heard from three speakers today, DA Carson, Andy Davis, and David Platt. I will briefly highlight some points from each speaker.
DA Carson
Carson preached from 2 Corinthians 4:1-10. The three points he wanted us to take away from this text were:
Gospel mission demands unqualified integrity.
The gospel itself is the glory of Christ.
Gospel ministry is categorized by paradoxical dying to self and life in Christ.
One of my favorite comments by Carson was on verse 6, "For God, who said, "Let light shine out of darkness," has shone in our hearts to give the light of the knowledge of the glory of God in the face of Jesus Christ." In regards to this verse, he said "My confidence is not that everyone will be impressed by my knowledge and wisdom, but that again and again God will say 'Let there be light' in the hearts of those to whom we preach."
I also really loved his comment on the question of "Why can't there be more than one way to God?" In his response, he said that no one has ever asked that question with greater intensity than Jesus himself. As He prayed in the Garden of Gethsemane, sweating drops of blood, Christ pleaded "Can there be no other way!?" The Father said no. There can only be one way – that Christ had to suffer and die, and rise again. And so it is.
Andy Davis
Davis did not preach from any specific text, rather his lecture was on the subject of "What happens to those who die outside of faith in Christ?" Davis made his stance clear from the beginning, he preached an exclusive view because the Bible and more importantly Jesus himself is exclusive. His six points were the following:
Those without Christ are lost.
There is no way for sinners apart from the shed blood of Christ.
There is no salvation apart from conscious faith in Christ.
This gospel must be proclaimed to the ends of the Earth.
We are responsible for this Gospel being preached.
God is sovereign over the entire mission enterprise, guaranteeing it's success.
In our pluralistic, relativistic, post-modern society, these points and his exposition on them were certainly encouraging. One of my favorite moments of the lecture was telling us of how he wrestled with the question "But what of those who die without hearing the gospel?" He told of a time in his first year as a Christian when he went to a seminar and asked Dr. John MacArthur that very question. MacArthur's response was something to the effect of "There's a part of us deep down that wants to say they'll be OK, isn't there? The problem is, if we take that stance, then what happens to the people we preach to who reject the gospel? We've essentially just damned them by going, which means we shouldn't go at all. And that goes completely against the urgency and message of the gospel."
David Platt
David Platt's lecture was…I don't even know how to describe it. I didn't think his message from T4G could be topped, but this one may have done just that. It was incredibly powerful, and I am very grateful to have heard it. Platt followed up Carson's lecture by continuing in 2 Corinthians 4: 13-18. His three points from this text were:
As we believe the gospel with deep seeded faith and conviction, lets proclaim the gospel with death defying confidence.
As we live to extend God's grace to more people, lets long to exalt God's glory among all the peoples.
As we continually envision eternal glory with God, lets joyfully embrace earthly suffering from God.
I could pretty much quote the entire lecture, but here are a couple of my favorite highlights:
"Why do we take the gospel to hostile nations that resist the message? Because Christ came to us while we were hostile and resistant to him, so it just makes sense."
"In the cosmic battle portrayed in 2 Corinthians 4-6 carries out, how can we expect things to be easy?"
"The western church has turned safety into wisdom, comfort into a God…we are far more in danger from being safe than we are of being reckless."
—–
I am thankful for the message that was proclaimed today. My desire is to join in prayer with the global church as we pray for the gospel to be proclaimed to all the ends of the earth, to pray for workers to be sent, and ultimately God to be glorified.
As I left the conference tonight, I couldn't help but feel the messages today were slightly repetitive, and that I really wanted to get some more meat – lets talk strategy on how to make this happen! Then I got back to my hotel – my room with air conditioning, two beds, a flat screen TV, a hot shower – and said to myself "Wow, this hotel really isn't that nice. I'm glad I'm only here for one night." After a long day of Christ-exalting, gospel-centered preaching, my heart was still capable of making an idol out of my comfort in one sudden instance.
And that's when it all hit me – I still need to hear this message over and over again as my heart is changed and my desire to see the gospel proclaimed increases. I still need to wage war daily on dying to myself – am I even ready to talk strategy yet?
Oh God, may my heart yearn for your people throughout the world who have yet to be reached.