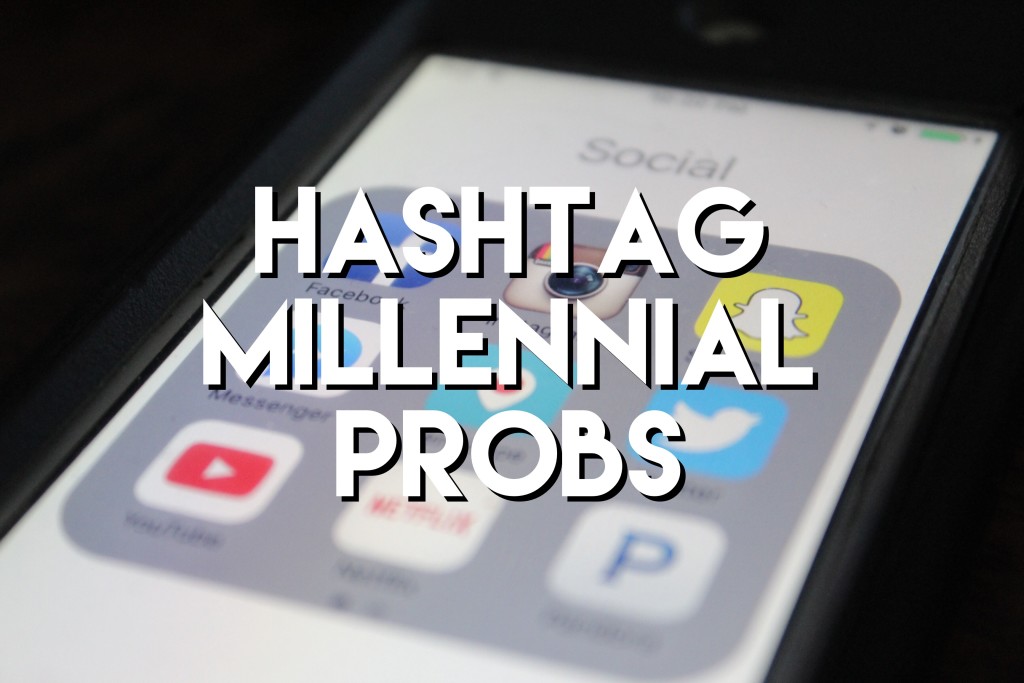 Sitting in my basement there is a box of trophies and medals from sports teams I played on growing up. Teams that never won any championships. Teams that I never scored a single goal on.
Why? Because I'm supposed to feel special.
With the shifts in technology and the desire for Gen-X parents to be more involved than their Boomer parents came the new trend: Millennials were wanted and we were special. Every moment of our lives was caught on camera. Our birthday parties were well attended and well documented. As one author said it, there was more flash photography at his daughter's dance recital than an Olympic event. We were the center of attention – and we loved it.
Not only were we the apple of our parent's eyes, but we were the hope of the world as well. For twenty years we were told that no dream is too small, that we could do anything we set our minds to. "You can be difference makers!," they said. "Change the world!" That was the vision we were sold, and we ate it up like candy.
How did our society make it possible for us to feel so special, so wanted – as if we really could make a difference? It's really quite simple – they never let us fail. That's why I have so many trophies – its a confidence booster. If I can succeed simply by trying my hardest, then what is standing in my way? In one recent survey, a whopping 96 percent of Millennials agreed or somewhat agreed with the statement, "I can do something great." 96 percent!
We grazed our way through high school and college programs which are nearly impossible to fail, and then we were unleashed upon the world. As if our delicate upbringing wasn't padded enough, it was too hard for us to adapt to the real world. We moved back in with our parents in order to return to the easy lifestyle of which we were accustomed. Since we had been programmed to change the world, we bounced around from job to job in the hopes that we would finally find a place where we could make a difference. As one author highlighted, twentysomethings go through an average of seven jobs during that decade of their life.
It's no wonder we're stereotyped as being entitled and lazy – everything has been handed to us since before we can even remember being alive.
Why do I say all this? Is it because I want to poo poo all over my generation? Not at all. But I do want to highlight a lesson that many of us are already learning: we were set up for failure. For all of our confidence-boosting-center-of-attention upbringing, we were not prepared for the real world.
I was recently in a group discussion where the question was asked, "If you could go back to take one class in high school that was never offered, what would you take?" Most people answered something related to a trade skill. My answer was that I wish I had taken a class taught by guest lecturers whose lives hadn't worked out they way they had wanted or wished, but had learned to adapt and get past whatever hardships life had thrown their way. A healthy dose of realism would have been a much more realistic way to prepare us for the life ahead.
I'm reminded of the words from the legendary Rocky Balboa. As he said: Let me tell you something you already know. The world ain't all sunshine and rainbows. It's a very mean and nasty place, and I don't care how tough you are, it will beat you to your knees and keep you there permanently if you let it. You, me, or nobody is gonna hit as hard as life. But it ain't about how hard you hit. It's about how hard you can get hit and keep moving forward; how much you can take and keep moving forward. 
Most researchers agree that Millennials are those of us who were born between 1980 and 2000. That means the oldest of us are 36 and have been in the workforce for some time. As one born in 1987, I think I can speak for my jaded peers in saying what we've all learned – this world is in fact a very mean and nasty place. As it turns out, we really can't do anything we set our mind to. We will not succeed simply by putting our best foot forward. There are no rewards for second place.
But this doesn't mean we should stop dreaming – in fact, quite the opposite. Rather than being known as the entitled, arrogant and lazy generation who gives up at the first sign of trouble – what if we became known as the generation who never stopped dreaming even when things looked impossible? Someone (not Einstein, as is commonly believed) once said, "The definition of insanity is doing the same thing over and over and expecting different results." In a similar way, I think Millennials have their own kind of insanity: we never stop trying to make a difference, even when no one says we can. That's a trait I'm proud of – I hope we never lose it.
Are we special? No. Are we the center of attention? Absolutely not. Will we be rewarded simply if we try? Hah! What a joke.
But can we make a difference? Can we "do something great"? Could we even change the world? I think so. However, I think we have our best shot if those who sold us this idea – Traditionalists, Boomers and Gen-Xers – came along side of us and taught us how to get there. After all, they've already been through the grinder and we still have much to learn.
---
I owe many of my thoughts here to Haydn Shaw's Generational IQ.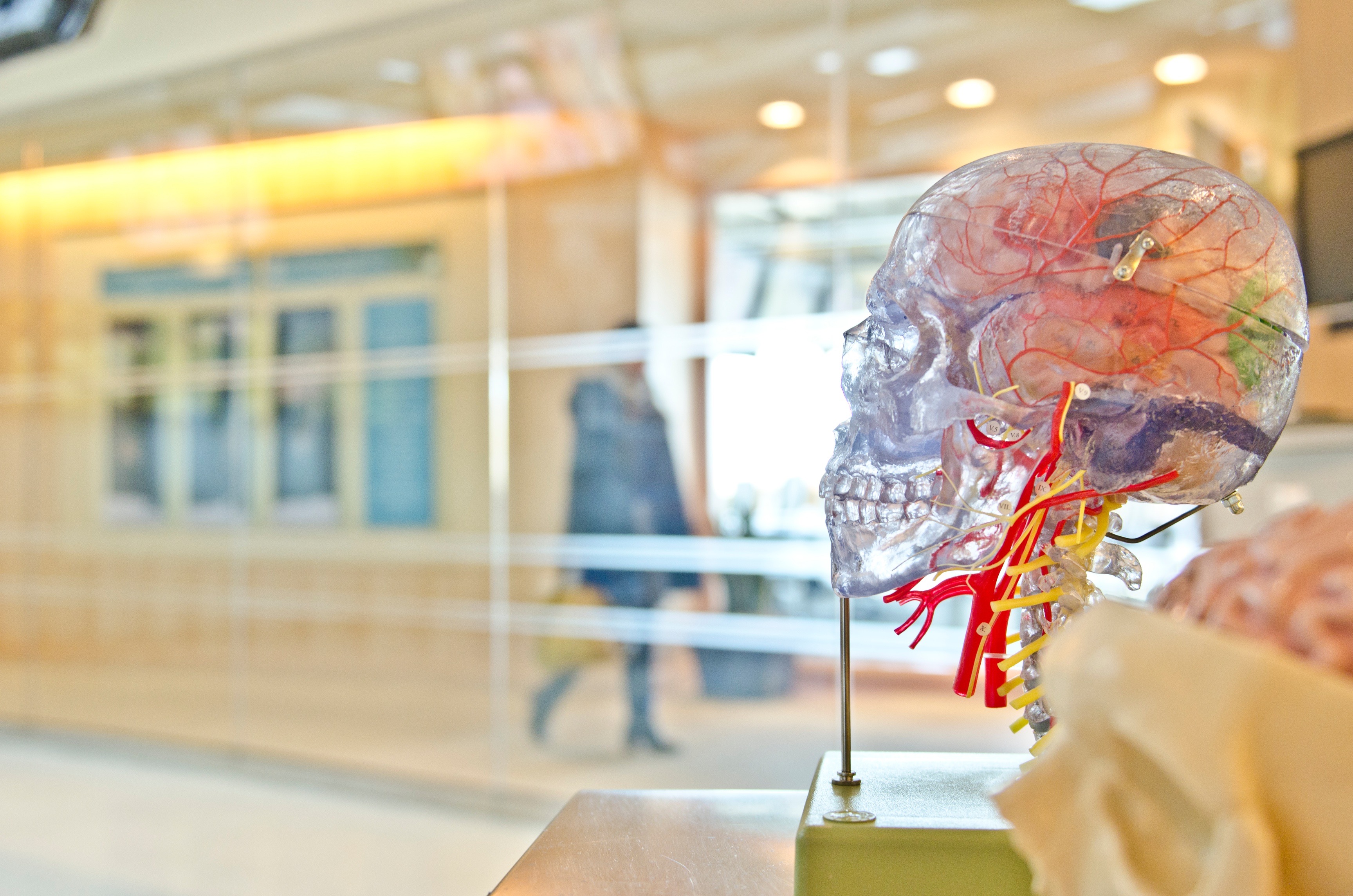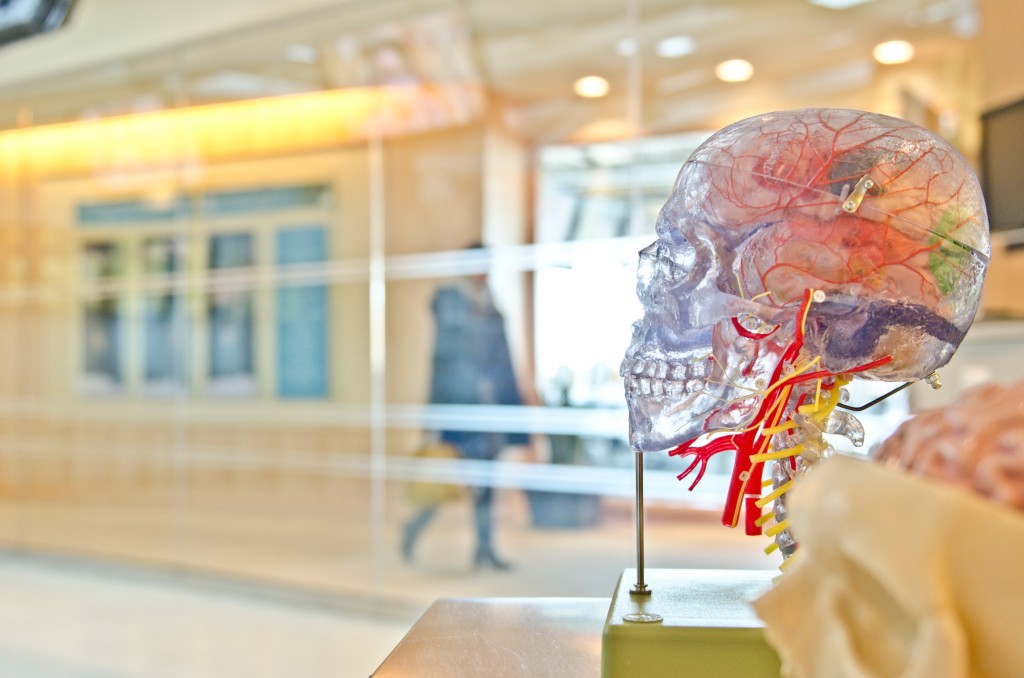 Recently, one of my non-Christian friends asked me a provocative question: "What are your thoughts on the evolution of the feeling of the presence of God?" As I re-type this question, I'm reminded of just how much of a mouthful it was for me to understand. If you're anything like me, this question throws you a little bit off balance. I have thoughts on evolution, and I have thoughts on what it means to feel the presence of God – but trying to understand the two together? Fortunately, I was in a situation where a few other people were able to respond to the question before me so I could develop a somewhat intelligent when it was time for me to contribute!
This friend of mine introduced me to the work of computational biologist John C. Wathey and his book, The Illusion of God's Presence. In this book, Wathey investigates the trans-cultural phenomenon of what it means for an individual to feel the presence of God. What he endeavors to show is that this "illusion" of God's presence can be attributed to neural circuitry that evolved to strengthen the mother-child bond. In other words, infant humans grew accustomed to crying out to their mothers for nursing and comfort. As humans evolved and aged, this genetic instinct for a child to cry out to a mother grew into an instinct for an adult to cry out to an even higher being. Wathey argues that religion and the presence of God fill an emotional and cognitive hole left over from infancy.
Now, I'm still working through the fullness of Wathey's argument to understand it better. However, I do know that Wathey points to numerous evidences to make his case. Some of these evidences include patterns of infantile imagery across religions, as well as studies of the brain in individuals when they claim to "feel the presence of God." All of these evidences are used to make the case that this feeling of the divine presence is a product of natural evolution in human beings.
In no way do I think Wathey is necessarily anti-religion or anti-God, nor do I think that is the motivation for his research. However, his work does communicate a certain assumption that is made in our culture today; that if we can prove a supernatural phenomena by natural means, it is no longer supernatural. Let me explain.
There is an increasing polarization between science and faith today. On one side is a line of reasoning which emerged in the early/mid 20th century from evangelical fundamentalists. Their views on science and faith heightened God's supernatural work in the world to the degree that his involvement in the natural order was downplayed and almost dismissed entirely. However, on the other side arose a line of secular/naturalistic thinking which so greatly emphasized the natural order that the supernatural was no longer necessary. I like to think of these two views as either "extreme supernaturalism" or "extreme naturalism."
It is my estimation that Wathey – and others like him – fall more into the second camp. This group will use research like what is put forward in Illusion to make the case that since we can now prove why a given supernatural phenomena exists, all supernaturalism is simply a byproduct of evolution. We may not be able to explain all supernatural phenomena at this time, but the fact that we can explain some means that we will eventually be able to explain supernaturalism away.
However, both of these extremes ignore a very crucial and significant point. You see, Christianity is built upon the foundational idea that the Supernatural become natural; that the eternal Son incarnated himself in the form of a man (John 1:14, Rom. 8:3, Phil. 2:6-8). This Godhead has now united us to himself forever by his Spirit (Rom. 8:9, Eph 3:17, 4:22). The God-man now lives in the form of both the supernatural and natural; in addition, he has united the natural man to himself supernaturally through the Spirit.
So you see, Christianity is neither extreme supernaturalism nor is it extreme naturalism, instead it is a kind of natural supernaturalism. The trajectory of history is one of restoration, as God supernaturally restores and reconciles the natural order unto himself (Acts 3:21, Revelation 21:1-4).
Many Christians are troubled when they hear of research which seems to explain divine actions or activity. However, we not not fear such scientific discovery – we should embrace it. The reason for this is because given the inseparability of the supernatural and the natural in Christ, we should expect to find natural explanations for God's work in the world.
Now, I don't buy into Wathey's conclusions – I think they're largely an interesting theory. However, I would argue that any true conclusions which come from his research only make sense from a Christian worldview. It is only there where we find a consistently rational explanation for supernatural occurrences in the natural world. What a time to be alive in redemptive history, when we are able to discover more about God's activity in the cosmos through the natural means he has given us!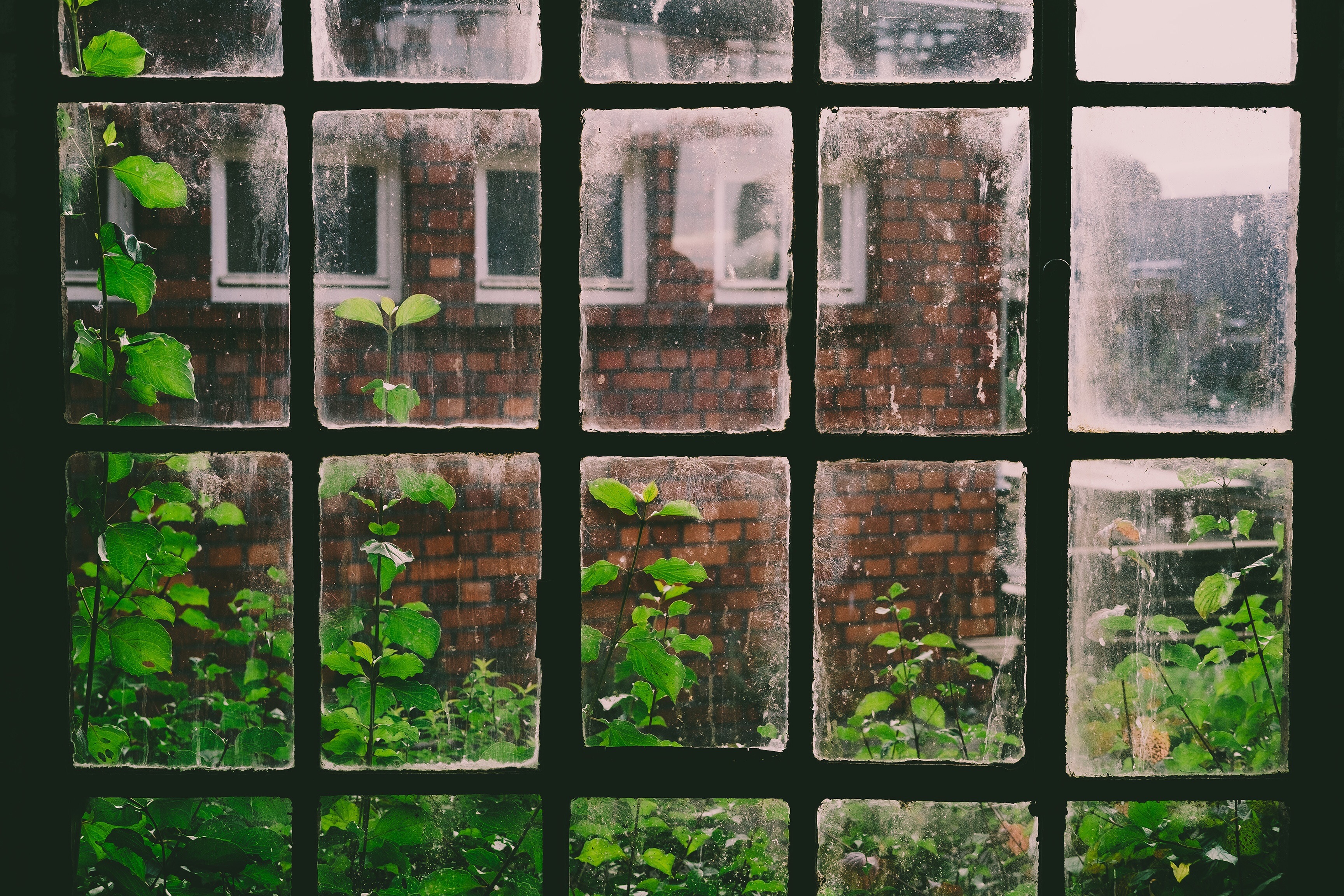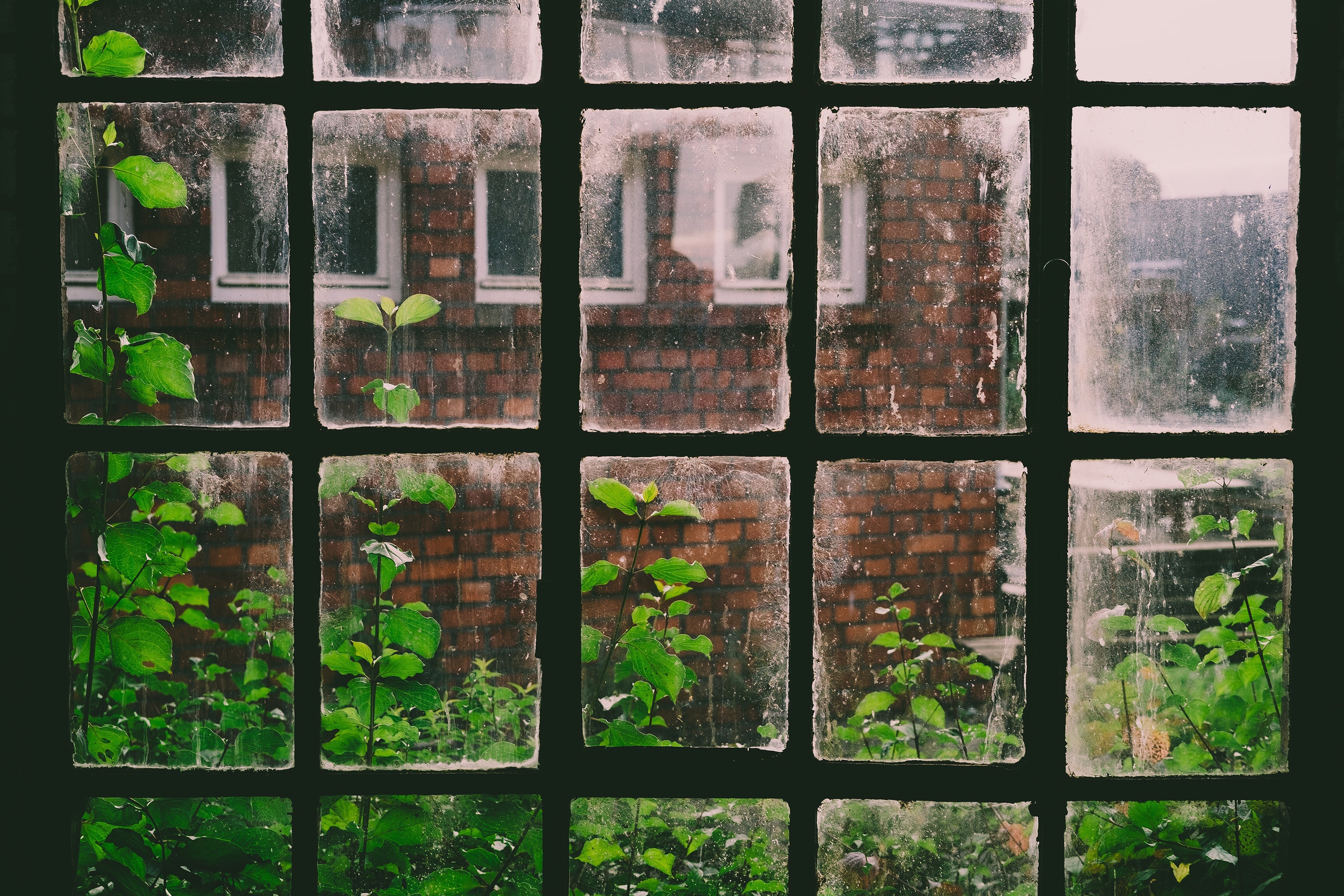 In her book Cut, author Patrica McCormick tells the fictional yet hauntingly real story of Callie, a girl who has been put in a residential treatment facility because of her struggle with cutting herself. Throughout the book, Callie proves to be a master at appearing invulnerable. When pressed with questions by her counselor, she remains silent. During group therapy, she keeps her body language as still as possible so she isn't called on to share. If things get really bad, she runs away. Deep down she knows she has a problem, but addressing it would require exposing her true self and that is a risk she is unwilling to take. It isn't until the last page that Callie is finally able to vocally admit her problem as well as her desire to get better.
Many of us know this paradox well: something deep inside of us yearns for authentic and real relationships, but the risk of exposing ourselves is too much for us to handle. We become experts at defense mechanisms and dodging the tough questions, all the while suppressing our hearts desire to be truly and intimately known by others. Why is it that we so often fail to open ourselves up to another, to entrust our truest selves to someone else? I think the answer comes down to one simple four-letter word: fear.
The Fear of Being Known
We know at a propositional level that community and deeper relationships are for our good. We even recognize on an emotional level that our souls desire to be known and loved by others. And yet, such relationships require a level of commitment and accountability which scares us. The fear of being known for the first time feels like an exposed nerve just waiting to be damaged. Such a fear can seize, paralyze and ultimately prevent us from giving ourselves to others as God intended.
When I first became a Christian, one of the things that surprised me most was just how open and honest older men in the faith were. I had never needed to open myself up to others, and I had deceived myself in to thinking I was impenetrable. However, there was something captivating and attractive about men who could expose their genuine selves to other men and actually be loved more for it. As soon as I recognized what they had, I knew it was something I desperately needed. I had to make the conscious choice to stop living out of the fear which had previously taken control of me.
The Fear of Being Known…Again
You may have read the above section with a sick kind of knot forming in your stomach. The reason for this is because you know all to well the stakes involved in exposing yourself to others in vulnerable community. At some point in the past, you've entrusted your heart to another – and now you feel as if you've paid the price. The central nerves to your soul were revealed and the result was that they were damaged by some kind of relational sandpaper, stripping you of any desire to ever expose yourself again.
I was about kindergarten age when I had my first memorable experience with really bad food poisoning. The culprit? A grilled cheese sandwich from my daycare. This delicious morsel which had been created for my good and my joy betrayed me. I was dumbfounded as to how something that could be so good could hurt so bad! Even at that age, I knew I had simply had a bad experience with one particular sandwich and that not all grilled cheeses would give me food poisoning. Yet I couldn't get over it for years – so long in fact that I was an adult before I ate that cheesy goodness again.
I think there are a lot of us who have had a "grilled cheese experience" with Christian community. We took the first step out of faith and obedience and gave our hearts over to others, and we were tragically wounded by someone close to us. We know all to well that those nearest to us have the potential to hurt us the most. In order to try and protect ourselves from ever being heartbroken again, we return to living out of fear; this fear when it has conceived gives birth to bitterness, and bitterness when it is fully grown brings forth a kind of deadly cynicism which can feel impossible to crack.
What hope is there for those of us who are plagued by fear? What are we to do about our paralyzing cynicism? How can we ever get to a place where we are willing to embrace vulnerability in community?
The Fear-Conquering Hero
Cut tells the story of a helpless child whose physical struggles point to a weightier spiritual struggle: the fear of being rejected if others find out who she really is. Our own stories all look different, but we play a similar role. Like Callie, we too fear what will happen if others find out just how much of a fraud we really are. The good news is that there's a Hero who rescues us out of our own bleak stories and bring us in to His.
Christ knew exactly what awaited him in his incarnation. The stakes of revealing himself to the world were high; the stakes in remaining hidden were even higher. In these last days, God made himself fully known through his Son (Heb. 1:2). He became one of us and fully exposed the height and depth of his heart for us. But the fear of being fully known by God was just too much; our defense mechanisms kicked in – so we killed Him.
Our Savior knows what's at stake in exposing and giving our hearts to others in community, but he did not allow fear to consume him. He took the first step and engaged us in an intimate and loving fellowship, no matter what the cost was to himself.
Jesus knows what it means to be wounded by those closest to him: Peter made promises he couldn't keep (Matt. 26:34), his three closest friends couldn't protect him in his hour of need (Matt 26:40), Judas betrayed him (Matt 26:49), and when it was all said and done his only company was that of two robbers who were crucified with him (Matt 27:44). When our closest friends in community wound us, we identify with Christ probably more than we realize.
Despite all of this, he now lives forever to give all of himself to those who trust him in faith. We know that he sees our truest selves – and loves us still. Others might reject us, but we know we are accepted by Him. If he has conquered fear, how then can we continue to live in it any longer? Let's respond to Christ's sacrifice by giving ourselves to one another in faith and love. What we will find is that as we grow in our relationships with others, we will grow in the understanding of our relationship with the Lover of our souls.