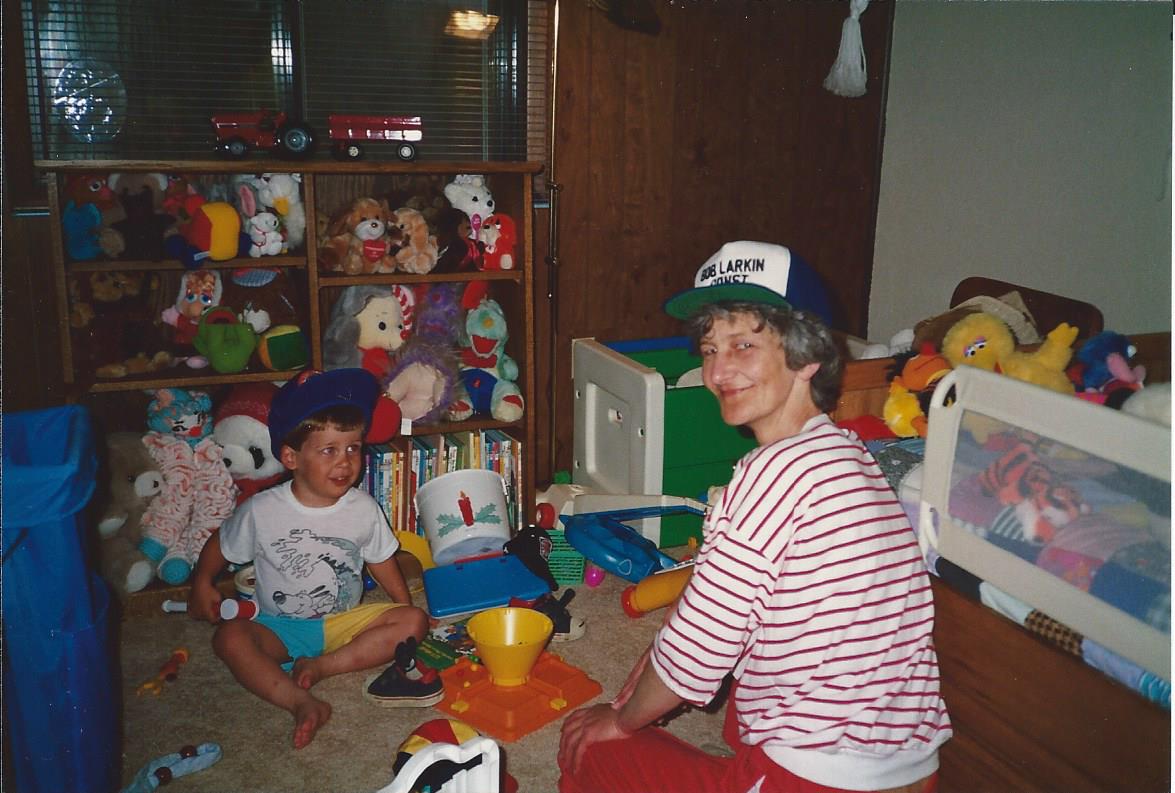 My family and I moved from our home in South Dakota in 1997 and traveled halfway across the country to Northern Virginia. I had grown up in the same small town there for almost 10 years, so this was an exciting but equally hard move for me. One of the most difficult things for me at the time was leaving my grandparents who I was very close to and facing the fact that I wouldn't be able to see them whenever I wanted to anymore.
Both of my parents worked until late afternoon/early evening and faced long commutes, so for two years I attended an after-school care program at my elementary school. Since staying late at this program was normative, it was always a special treat when one of my parents got off work early and came to pick me up, because I knew that meant I would get to go home and have extra time watching TV or whatever it was I did back then.
I'll never forget the day my father came to pick me up early from school one day. I was so excited to go home and have some extra fun. What I didn't know was that this day was not going to be fun at all, but instead was going to be my first experience with death and mourning.
I remember walking in the door and seeing my mom sitting in the kitchen crying. I asked her what was wrong, and she gently put her hand on my shoulder and said, "Grandma went to sleep last night, and never woke up."
Now, my little 10 year old mind had never comprehended death before – but I knew what it was. I instantly knew that this meant Grandma had passed away. After crying with my parents for a short time, I remember going up to my room and crying/thinking in solitude. And it was during that time alone that somehow my little brain genuinely convinced myself that what my mom actually meant was that Grandma had simply gone into a deep coma, that she didn't really die. And so that was how I interpreted life for the next few days.
The night before I left for the funeral (somehow I didn't realize that was what we were leaving for), my after-school counselor said to me, "Ben, I'm really sorry to hear about your Grandma's passing." Passing? I thought he was crazy! After all, Grandma hadn't passed away, she was just asleep. So I ignorantly refuted him, "Dead!? No, not dead. She's just in a coma. If she was really dead, I'd be a disaster!"
My father came to pick me up soon after, and I remember saying to him in the hallway at the school as we left, "Dad, isn't it crazy that my counselor thought Grandma was dead? How crazy is that, right?"
Then I heard the words that my mind had been trying to shelter me from for three days.
No Ben. Grandma really did die.
I lost it. I broke down in the hallway and cried all the way home.
Now, you can chalk up my experience to the mental capacity of a 10-year-old and my inability at the time to process death. And I'm sure this is partially true. But I think my experience reveals something deeper about the reality of death: nobody ever gets used to it. Talk to anyone who deals with death on a regular basis (such as a soldier or a doctor/nurse) and they'll tell you that nobody ever becomes adjusted to death, and if they do its because they've become numb to some other part of life as a coping mechanism.
See here's the thing about death – it was never meant to be something we get used to because it was never supposed to be something we deal with. Death is an anomaly in creation; it shouldn't exist.
But death does exist. Through our conspiracy and responsibility in the act of turning from God, we've brought the punishment of death, disease and decay upon ourselves.
For all the emphasis we have on justification and forgiveness of sins in the Christian life, I think we often forget the fact that through the work of Christ God is restoring all things to himself. He is making all things new. Read what Paul says in the first epistle to the Thessalonians:
 But we do not want you to be uninformed, brothers, about those who are asleep, that you may not grieve as others do who have no hope. 14 For since we believe that Jesus died and rose again, even so, through Jesus, God will bring with him those who have fallen asleep. (1 Thessalonians 4:13-14)
We need not grieve as those without faith in Christ would grieve. Because Jesus has overcome death and the grave, through faith we too share in his victory. Like Christ, we will rise and some day be glorified, being made like him as he makes all things new.
Christian, don't forget that in the gospel we have much more than our forgiveness of sins – although certainly not less. Through the gospel we have all of Christ; his righteousness, his sonship, and his victory – even over death.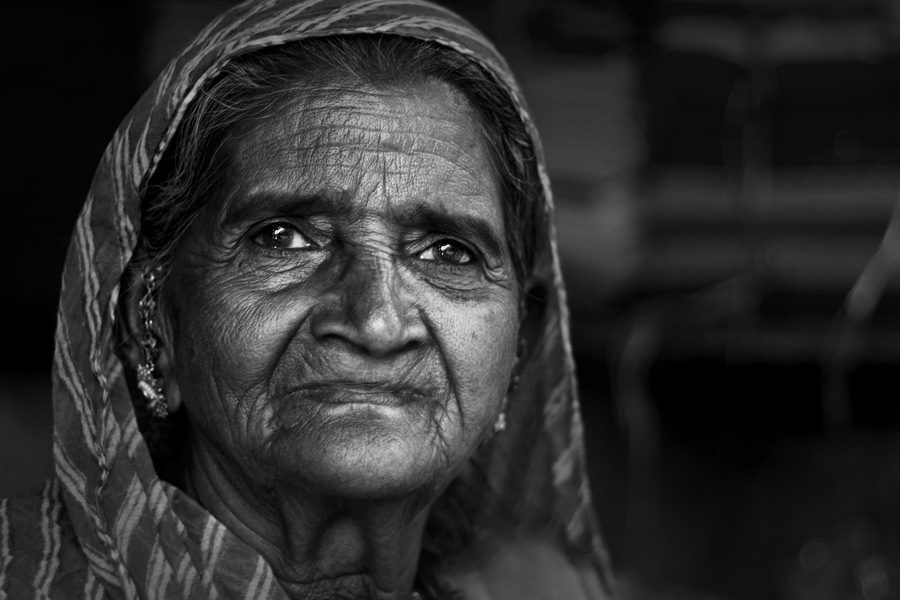 In the Fall of 2012 I took a course on Christian missions that really helped shape my Biblical understanding of the need and call of Christian missions. Of all the resources and material we digested for the course, there was perhaps no book that had greater impact on me than M. David Sills' book Reaching and Teaching. As I have been too busy to write anything "original" lately, I wanted to go back to this text and share some motivation and encouragement for cross-cultural ministry.
The passage below is an excerpt from Reaching and Teaching that is specifically speaking on Paul's missiology and his methods, with the implication that Christians today can learn much from Paul. Christians often think of missions as something overseas in destitute places – and while certainly there is a great and growing need for effort on this front – the local missions frontier cannot be completely abandoned either. Sills point therefore in the below passage is to show that the Christian does not need to go overseas for cross-cultural ministry, as it is currently being brought to our doorstep. Learning about other cultures, learning other languages, and learning how to break down cultural walls can be just as applicable in the West as it can be overseas.
Someone has said that a missionary is "anyone who cannot get used to the sound of pagan footsteps on their way to a Christless eternity." When using a broad definition like this, we would have to say that of course Paul was a missionary. In fact, using a broad understanding of the term, the great English Baptist preacher of the nineteenth century Charles Haddon Spurgeon once said, "Every Christian is either a missionary or an imposter." His point was that all true believers should have hearts that long for the salvation of lost people everywhere. However, we need to define the term more precisely, or everyone and no one is a missionary.
A technical definition begins with the etymology of the word. The word missionary comes from a Latin word meaning "to send"; therefore, a missionary is "a sent one." However, a fair question – and the one which this book addresses – is, "Sent to do what?" Paul writes in 2 Corinthians 5 that Christians are ambassadors for Christ, sent with the ministry and message of reconciliation: preaching the gospel, making disciples, and teaching disciples to observe all that Christ has commanded us. Certainly, this should be true in the life of a missionary, a sent one.
A proper definition of the term missionary distinguishes the missionary from an evangelist or preacher by including the idea of crossing boundaries for the sake of the gospel. These boundaries may be linguistic, geopolitical, socioeconomic, or cultural. In our modern age of globalization, one does not have to cross salt water to be a missionary. There are people groups traveling and living all over the world, bringing their languages, worldviews, religions, and cultures with them. Regardless of where you live in today's world, you will find people nearby who identify with other languages and cultures. God provides intercultural ministry opportunities in virtually every corner of the world.
If a missionary is someone who intentionally crosses boundaries to share the gospel, make and teach disciples, and plant churches among them, then Paul was clearly a missionary. John Polhill writes, "No descriptions fits Paul better than that of missionary. Acts consistently portrays him in this role. The patterns of missionary activity established by Paul are in many aspects still followed today." The Lord Jesus sent Paul to take the gospel to the Gentiles (Acts 13:47, 22:21, 26:17), and the Bible is clear that Paul faithfully discharged his duty and sought to fulfill this calling. Paul was so evidently a missionary that Barnett writes, "Paul the missionary became the great example for centuries of those who would leave the security and comfort of home for the perils and uncertainty of the itinerant missionary."
…
Let us then define an intercultural missionary in this way: one whom God has called and sent as an ambassador of Christ with the message of reconciliation to make disciples, baptize, and teach to obey all that He has commanded, and who intentionally crosses cultural boundaries to do so. The life of David Brainerd illustrates the fact that one does not have to cross salt water to fulfill such a calling. He engaged Native American indigenous peoples, learning their language and culture, and preached gospel in such extreme conditions as to hasten a premature death. Countless other missionaries in the pages of history crossed cultural barriers, learned languages, suffered persecution, planted churches, discipled, and taught indigenous pastors who converted from paganism – all without ever leaving the shores of their home continent.