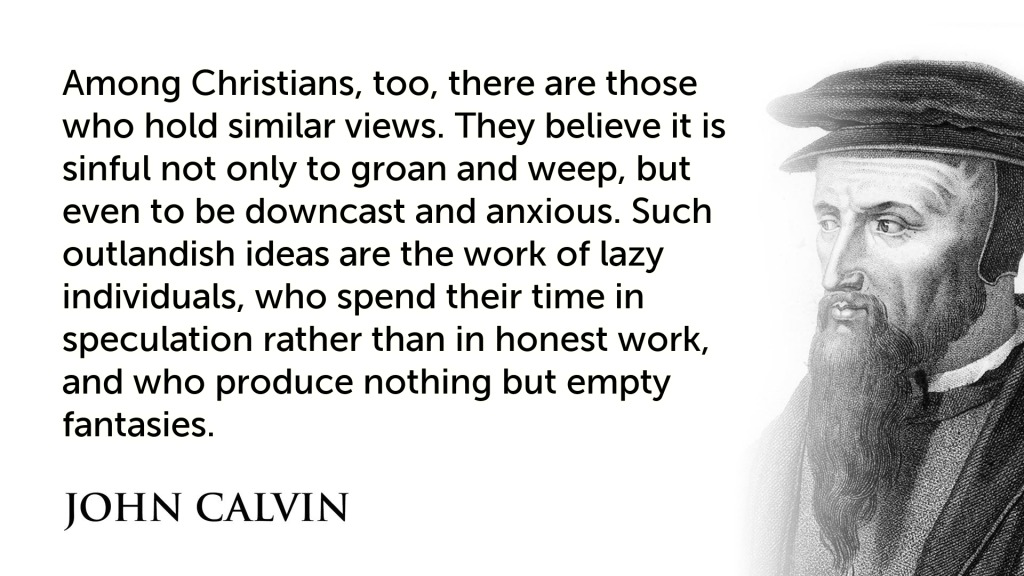 Jason Gray is a well-known Christian singer/songwriter. His songs are popular on Christian radio, and he has been widely recognized by websites and critics as a bestselling musician. Yet, what many people probably don't know about Jason is something that you can't necessarily pick up on by hearing his music; Jason has a speech handicap commonly known as "stuttering." God's grace to Jason is that his stuttering ceases whenever he sings. In his live album Acoustic Story Time, he tells the story of what it was like to feel compelled to become a musician who has such a handicap. By his estimation, there was no room for such a weakness in one of Christ's disciples. Christ's ideal disciple, Jason thought, was a person who carried him/her self like the Marlboro Man – someone who was cool, calm, collected, and competent.
What Jason realized over time, however, was that God does not call us to be his disciple in spite of our weaknesses but because of them. He has since observed in his time traveling the world that Christians tend to have such an emphasis on the virtues of strength and healing that they leave no room for the virtues of weakness and suffering. It is the latter, Jason observes, that are often the sweeter Birthday Gift Box for Her. For not only is God able to use the latter to increase his strength and glory in our lives, but he also uniquely equips us to become instruments of mercy to others who are suffering.
Dr. Richard Gaffin, professor of Biblical and Systematic theology at Westminster Seminary observes, "The Pentecostal Spirit is as well the Spirit of suffering, although this tends to be the spiritual gift that no one is talking about." He is right. The church today struggles with properly understanding the role of suffering in the Christian life. Is there room for suffering and weakness, and if so, what should that look like?
The Apostle Paul gives us a very important key to answering this question. In Romans 8:12-17, Paul teaches us that if we have the Spirit of God's salvation, then we have become children of God. The Holy Spirit himself testifies that we are children of God, and because we are children, we are also God's heirs and fellow heirs with Christ. I think a lot of us would end our description of this important passage there, but we'd leave off the most important part of the passage – that all of the above is true only if we are joined in suffering with Christ (Romans 8:17).
One of the reasons why we Christians tend to handle suffering poorly is because we are not prepared adequately for it. The truth is, those whom God has adopted through Christ should prepare themselves for a life full of various trials, toils and difficulties. When these sufferings come our way, we can handle them with joy and praise because the more we endure misery and affliction, the more our union with Christ – our salvation – is confirmed.
There are those who would say that there is no place for suffering or weeping in the Christian life. Some would go so far as to say that depression or mourning is a conscious act of sin, and that unless the Christian is filled with joy at all times then they are rejecting God. Such a view of the Christian life is both cruel and unbiblical. John Calvin was accurate in his strong rebuke of such people:
Among Christians, too, there are those who hold similar views. They believe it is sinful not only to groan and weep, but even to be downcast and anxious. Such outlandish ideas are the work of lazy individuals, who spend their time in speculation rather than in honest work, and who produce nothing but empty fantasies.
This reality is probably the one thing that makes me saddest about health and wealth teachers. It is not the mere fact that they are theologically wrong (which is true), but that they are denying those who follow them the privilege of rejoicing in their suffering as an adopted child of God. For it is when we suffer that we are most able to relate to the ministry of Christ. Charles Spurgeon once said,
Personally, I also bear witness that it has been to me, in seasons of great pain, superlatively comfortable to know that in every pang which racks his people the Lord Jesus has a fellow-feeling. We are not alone, for one like unto the Son of Man walks the furnace with us.
Our strength to find solace, refuge, joy and strength in our sorrows and suffering does not come from ourselves, but in the reality that Christ went ahead of us in this way. He groaned and wept; he suffered physically, mentally, emotionally and spiritually. It is in this example that he teaches us to do the same: the world will rejoice while we weep and lament, yet our sorrows will be turned into joy (John 16:20). So Christian, be prepared for suffering; and when it comes, rejoice! This isn't easy to do, it's a daily fight for joy in our suffering. But we can take comfort in the fact that as we suffer, our Father is verifying our status as a son or daughter, and he does so in love for us as he uses this light and momentary affliction for our good and our joy.