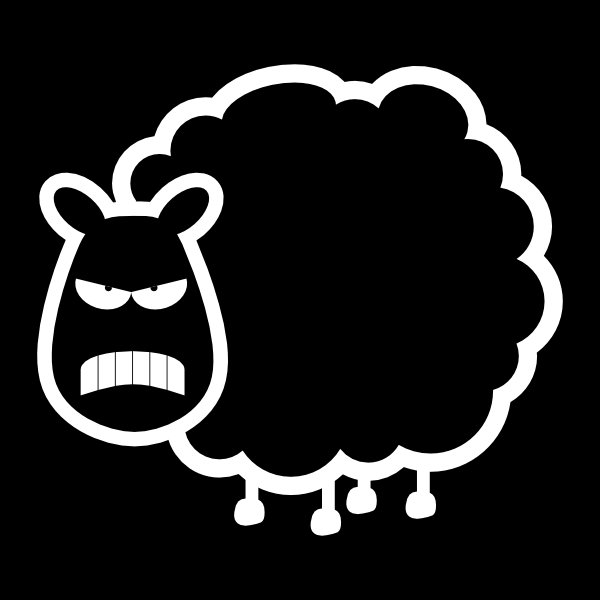 The Animal Kingdom is full of various creatures who are known to devour others of their own kind. Sharks, spiders, wasps, polar bears and even chickens have been known to turn their own species into a delicious afternoon snack.
Too often the church appears to be modeled more after the Animal Kingdom in this way than it does Christ's selfless sacrifice. Anyone who has been around the church for awhile will easily be able to recollect numerous occasions where other Christians have hurt them in significant ways. Countless people have turned their back on the church for good because they have been harmed more grievously by Christians in the church than by others outside of the church. The place that is supposed to be a safe haven for us can quickly turn into something that feels like a cannibalistic frenzy.
Why do Christians so easily and readily hurt one another? At the root of it all is sin, and this sin manifests itself in numerous ways. Sometimes we are just paying our pain forward; we hurt, so we want others to hurt. Other times we are just insensitive to those around us. Often we set unrealistic expectations of others, forgetting that we too are sinners in need of grace. Unrepentant sin can foster bitterness, which then gets extended to our brothers and sisters in the church.
But the cause of this problem is not the purpose of this post. My desure instead is to point those of you going through this kind of pain and betrayal to a Man who knows a thing or two about this subject.
Christ our King understands what it means to be betrayed by those closest to him. John 1:11 says that Christ came to his own people, but they did not receive him. In the book of Zechariah, we see a prophetic message for what the Messiah will endure at the hands of his friends:
And if one asks him, 'What are these wounds on your back?' he will say, 'The wounds I received in the house of my friends.' – Zechariah 13:6
Jesus tells us that a servant is not above his Master (John 15:20). Therefore, we should expect to identify with him in his betrayal. As dysfunctional and painful as that sounds, it is a reality of life in a sinful world on this side of glory.
But this is not the end of the story, as identifying with Christ's betrayal is not only the problem but also the solution to our pain and the beginning of healing. In his book Hit by Friendly Fire, Dr. Michael Milton identifies how, through relating to Christ's betrayal and suffering, we can move beyond our pain and begin to apply the gospel remedy to heal our soul. Dr. Milton identifies three "steps" to seeing the gospel in the midst of our pain from being wounded by other Christians:
1. Take up your cross. When Christians take up their cross, they are identifying all of their pain and suffering with the sufferings of Christ. The Apostle Paul often knew what it meant to take up his cross. In his epistle to the Philippians, Paul's cross is imprisonment at the hands of other would-be preachers of God. Yet, Paul is able to rejoice because he has related his predicament to the sufferings of Jesus. "Only that, in every way…Christ is proclaimed, and in that I rejoice" (Phil. 1:18).
2. Take off your crown. Anglican Archbishop Henry Luke Orombi of Uganda once said, "So much of our response in the Christian life is difficult, but necessary." As difficult as it is, we must trust God's sovereign plan for our lives. He is in control, we are not. What does it mean to trust God's plan in the midst of being betrayed? It means drinking from the cup we have been given, just as Christ did. It means we say, like Joseph, "…you meant evil against me, but God meant it for good…" Cherish the promise of Romans 8:28, "And we know that for those who love God all things work together for good, for those who are called according to his purpose."
3. Go to your Gethsemane. There must be a moment when, in the midst of our pain, we look it square on and say "Not my will, but Yours." We must respond to the pain and hurt and trust totally in Christ. This final step frees us from pain and bitterness, and allows the grace of the gospel to foster forgiveness in our hearts. We can hand the actions of others over to God, knowing in the end he is sovereign judge.
When we know that pain and betrayal is possible at the hands of our Christian brothers and sisters, 'trust' is a concept that may be hard for a lot of us. I love how Dr. Milton sums up our response to this predicament, "It is not that I implicitly trust all men, it is that I trust God in all situations. And that makes life sweet."