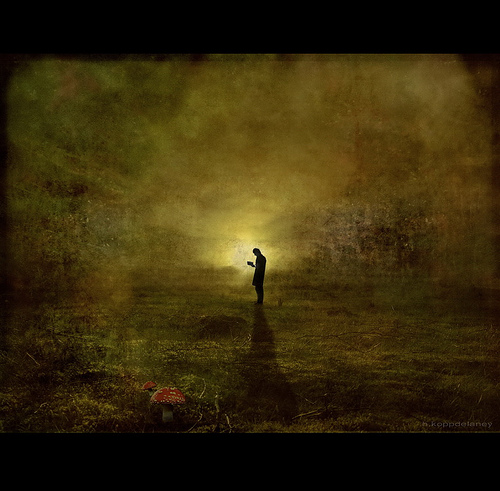 I am an introvert. I always have been. I took the Myers-Briggs test a few years ago and my strongest pull was in the introvert category. Since that time, I've always felt like the label 'introvert' has a negative stigma surrounding it; like culture only positively receives extroverted and outgoing people. I've often tried to avoid this label, or make myself become an extrovert. If you've been around the church awhile, you've probably heard plenty of sermons or read plenty of books about how Christians are meant to be compassionate, outgoing, engaging, well-spoken and constantly extending hospitality to others. I think the picture often painted in churches is more of what an extrovert looks like in the church, and not necessarily how each of us can uniquely glorify God with how he has created us.
What that means for me is I've often felt like my strong tendency to wax introvert is more of a disease than a personality trait. I've always been aware that I can be received as shy, socially awkward, or hard to get to know. I'm near the bottom of the list when it comes to asking others to spend time with me. People wear me out, and when I come home from church on Sundays I tend to feel exhausted. I dislike being in a room with a lot of people, and I'm more comfortable talking TO a crowd than I am being IN a crowd. I prefer a quiet corner of a party over the main room. It is really, really difficult for me to talk to people – regardless of how well I know them. I much more enjoy quietly setting up or tearing down our church than I do having to actively engage with people. I often don't mind standing or eating with people in silence; that is normal for me. I like having "me" time, it's how my batteries recharge. Workouts by myself, time spent alone watching or reading something is how I think and energize myself.
You see, it's not that I think being outgoing, engaging, hospitable or conversational are bad things or that I don't like to do them. It's not that I don't like being around people. It's not that I'm shy, rude or socially awkward. I am a lot of things, but those aren't really the words I would use to describe myself. Some people might think I don't have much to say; on the contrary I have quite a bit to say (have you seen my Facebook or read my blog?)! I love people, and I love talking to them about Jesus. I love sharing the gospel with people. The thing is, these activities and forms of communication both terrify and exhaust me. When I hear about doing them, the stress of thinking about being terrified and exhausted in turn makes me exhausted.
In light of what is often spoken of in churches and how culture tends to receive people, I've struggled with feelings that there was something socially and culturally off about me.
This is especially difficult as someone who wants to pursue full-time ministry opportunities in the future. If this is who I am, can I really be someone who God can use in ministry? More often than not, it seems like those whom God uses are the "go-getters." If it's hard for me to actively spend time with people, how could I ever minister or pastor someone well? These factors continually and constantly build up doubt and shame in my mind.
I've been thankful and blessed recently by some blog posts by Thom Rainer (president of Lifeway) and Ron Edmonson (pastor and church planter). Both of them are strong introverts like myself and have written and discussed much in the way of being an introvert in ministry. They have helped me see I'm not alone, and helped me realize that just like anyone else I am "fearfully and wonderfully made" (Psalm 139:14), and that God through his Holy Spirit has appointed me uniquely with gifts to serve the common good (1 Corinthians 12).
I am reminded of Moses prior to his journey to Egypt. When God appeared to him to tell him that he would be the one to deliver his people from bondage and slavery, Moses resisted. While some might think Moses as foolish for resisting God, his reasoning makes a lot of sense to me:
But Moses said to the LORD, "Oh, my Lord, I am not eloquent, either in the past or since you have spoken to your servant, but I am slow of speech and of tongue…Oh, my Lord, please send someone else." – Exodus 4:10, 13
I look at this line and can't help but think Moses was an introvert. He wasn't what some might call a "people-person." It was hard for him to talk to other people. But God doesn't make mistakes, and chooses people for very specific reasons:
 Then the LORD said to him, "Who has made man's mouth? Who makes him mute, or deaf, or seeing, or blind? Is it not I, the LORD? Now therefore go, and I will be with your mouth and teach you what you shall speak." – Exodus 4:11-12
God chose Moses not because of his strengths but in spite of them. This is a comfort for me and I hope it is for anyone else who has these personality traits. My service to God – whether in full-time ministry or not – may look different than some or most, but he has chosen me uniquely to serve his kingdom in some way. Not because I am strong, but because Christ is strong.
Help me, Oh Lord, to be content with who you've created me to be in light of who you are. Help me to have a willing heart to serve you not because of my strengths but in spite of them.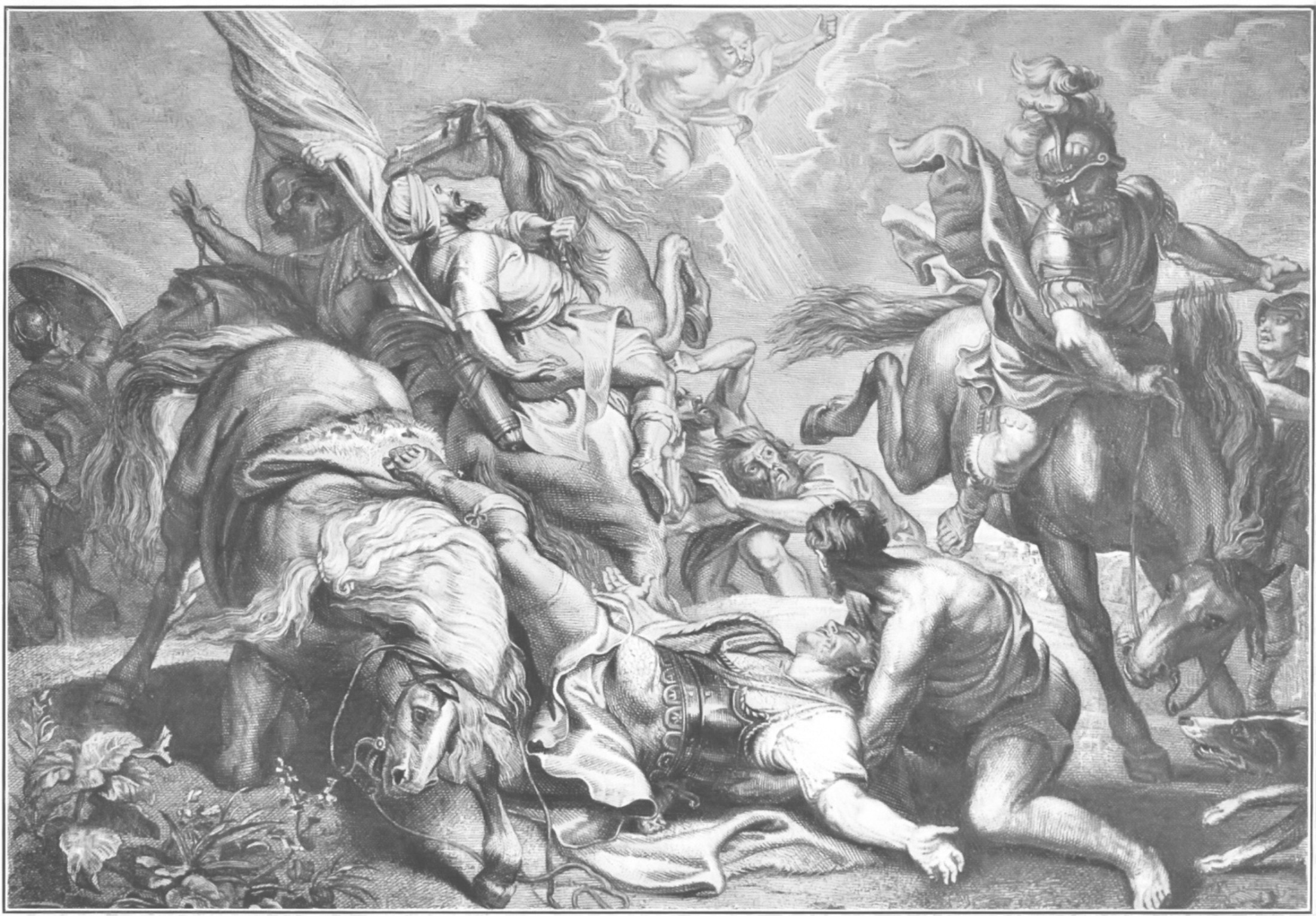 Some of you know that one of my hobbies is trying to discover new music that doesn't get heard on the radio. I really enjoy sharing new music finds with others, some of the best music isn't what you hear getting played on radio stations today. For that reason, I've put together a list of some of the songs I'll be listening to this summer, as well as a link so you can hear it for yourself.
I've tried to divide this list up into three sections – Praise and Worship, Alternative, and Hip-Hop. There should be something for everyone. This by no means is an extensive list, and I tried not to repeat the same artist more than once (for those that are consider them my favorites). It is safe to assume that if I've put them on this list, I'd recommend buying the entire album.
In no particular order, here are the songs I'll be listening to this summer:
Praise and Worship
Ascend the Hill – How Great Thou Art
Whenever this song goes into the final verse I am tempted to put my hands up and sing at the top of my lungs.
http://www.youtube.com/watch?v=oZOq4QksoME
Kings Kaleidoscope – Come Thou Fount
http://www.youtube.com/watch?v=GI19MHPv1QA
The Sing Team – Satisfied in You
http://www.youtube.com/watch?v=A7O7LQpQaoc
Jimmy Needham – Great Is Thy Faithfulness
http://www.youtube.com/watch?v=9i5OPRpZlOY
Alternative
Young Oceans – I Will Be Still
http://youngoceans.bandcamp.com/track/i-will-be-still
Ascend the Hill – Power in the Name
http://www.youtube.com/watch?v=GsjCEjmpQIQ
Will Reagan and the United Pursuit Band – Break Every Chain
http://www.youtube.com/watch?v=tXVYS1sEbss
http://www.youtube.com/watch?v=l9eGqY4uCjE
Least of These – Filthy Man
http://www.youtube.com/watch?v=Iu0IPE6ZCi8
The Modern Post – Grace Alone
http://www.youtube.com/watch?v=oFjTb9Y8v9o
Loud Harp – Hold Me Together
http://www.youtube.com/watch?v=N49UTJ4BK-U
Kelley McRae – Brighter Than the Blues
http://www.youtube.com/watch?v=1v8WN_Ef4MA
Judah and the Lion – Sweet Tennessee
Basically a clean version of Mumford and Sons. The below isn't the same song, but you get a taste of them never the less.
http://www.youtube.com/watch?v=SNSE52kBp3c
One of the prettiest songs I've ever heard.
http://www.youtube.com/watch?v=wJr-1BcTtf4
The Gray Havens – Train Station
Love the message on this one.
http://thegrayhavens.bandcamp.com/track/train-station
http://www.youtube.com/watch?v=zPdyDkWz8Ps
http://www.youtube.com/watch?v=RlBGaQRal-I
http://www.youtube.com/watch?v=O8VgtuSvins
Hip Hop
Just about everything by these guys is super fun.
http://www.youtube.com/watch?v=15Np4D96MTs
http://www.youtube.com/watch?v=U-vyP0grKNI
Beautiful Eulogy – Anchor/Beautiful Eulogy/Entitlement…everything
Seriously…if you don't have every Beautiful Eulogy song out there…you're way behind.
http://www.youtube.com/watch?v=SlPq24GFJhs
http://www.youtube.com/watch?v=XIm51JGvusM
http://www.youtube.com/watch?v=_qhwfmMyYnI
Trip Lee – One Sixteen (Remix)
Great verses by all the artists featured on this remix.
http://www.youtube.com/watch?v=FTVl6VT_3Wc
Rhema Soul – Off The Edge
http://www.youtube.com/watch?v=lpBohtldNzg
Reconcile ft. Corey Paul and Canon – Ride
http://www.youtube.com/watch?v=DnABA6bSR9E
KB – Zone Out (Amped Remix)
If you haven't heard the original Amped album by the 116 guys from 2006, you really need to.
http://www.youtube.com/watch?v=p2wf9DvhrPw
Timothy Brindle ft. Beautiful Eulogy – Restore My Vision
http://www.youtube.com/watch?v=CTfGtLvFyaM
Jordan Lara – Strength in Weakness
This guy walks a fine line of rapping scripture from Paul's perspective. The result is really good.
http://www.newreleasetuesday.com/albumdetail.php?album_id=11870
Trip Lee – No Worries (Beatles Remix)
DJ Offical did a remix album last year, with 4 or 5 Trip Lee songs remixed to The Beatles. They're all fantastic.
http://www.youtube.com/watch?v=19XdriTfcvk
One of my favorite hype songs.
http://www.youtube.com/watch?v=E8RHq3ZoIuQ
K-Drama – Get Your Weight Up Remix
Need a song to get you motivated to work out this summer? Here it is.
http://www.youtube.com/watch?v=uhwv8V31vAY
Beautiful Eulogy/Theory Hazit – King Kulture
http://www.youtube.com/watch?v=bCSMlsBEQLg
Trip Lee ft. Jimmy Needham – Take Me There