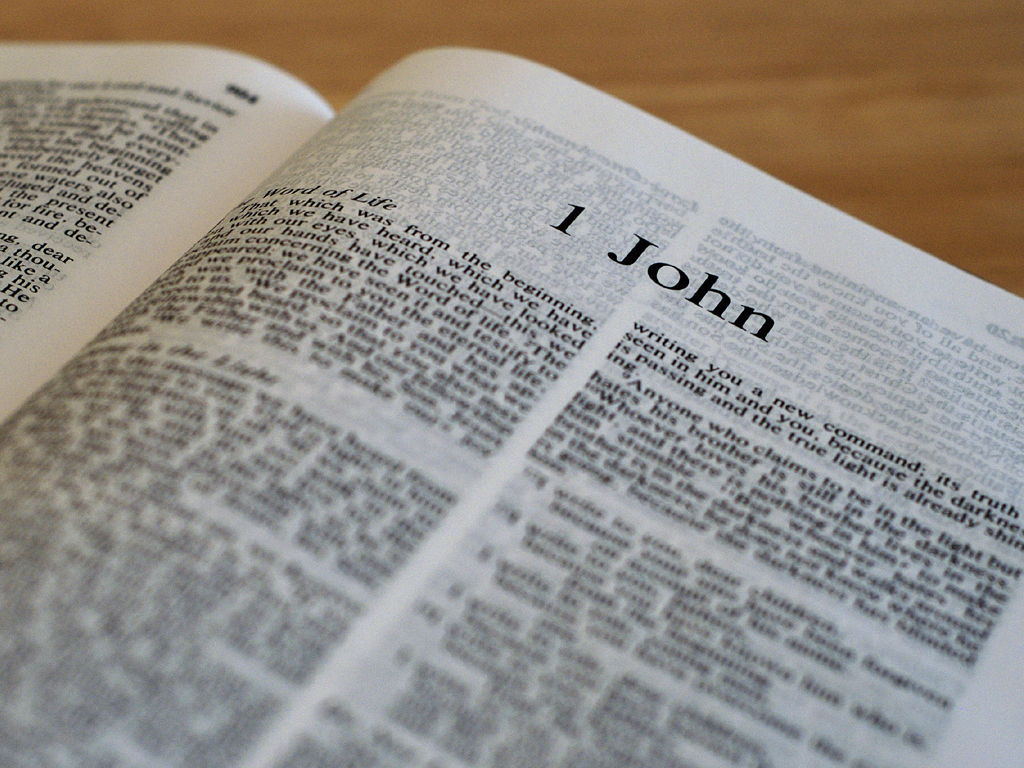 Having eyes do you not see, and having ears do you not hear? – Mark 8:18
—–
The Scriptures are clear that God's love and grace toward us in Christ fuel our love for God and our neighbor. There is no way that we can work for grace and we do not work our way to God. This would defeat the very meaning of the word.
Despite this redemptive reality seen in Jesus, this concept is often lost in today's churches. Some claim that this idea of grace-fueled obedience would lead to apathy, lawlessness and passiveness (antinomianism). Others, proving the point of the former group, say that any kind of "work" is just meaningless religion, and all that matters is that you claim the name of Jesus and believe he died for sins.
As is often the case, both extremes completely miss the point. To explain this concept I'd like to turn to the letter of 1 John, specifically the opening verses, and show that the Apostle gives us a better way forward to think about these things. Let us examine the opening verses to this letter:
That which was from the beginning, which we have heard, which we have seen with our eyes, which we looked upon and have touched with our hands, concerning the word of life— the life was made manifest, and we have seen it, and testify to it and proclaim to you the eternal life, which was with the Father and was made manifest to us—that which we have seen and heard we proclaim also to you, so that you too may have fellowship with us; and indeed our fellowship is with the Father and with his Son Jesus Christ. And we are writing these things so that our joy may be complete. – 1 John 1:1-5
I've specifically bolded a few words in this passage for a reason. In these opening verses, John is giving a tell of sorts; he is making his point before he actually makes THE point. You see, these verbs – have heard, have seen – are in a very special tense. To the English eye these verbs might appear as a simple past tense, as if John simply heard and saw something as a one-time past event. But this is not the point John is trying to communicate. This special tense John employs suggests an idea of a past action that has present and ongoing consequences. With that knowledge in mind, we could (roughly) translate what John is trying to say as follows, "That which was from the beginning, which we have heard, which we have seen with our eyes, has a present and bearing consequence on our present existence." With this knowledge in mind, the question we must ask then is, what is the present and bearing consequence?
John's epistle will continue on for five chapters of wonderful writing. In the following chapters, John connects a theme that is already present in these opening verses. Let us take a look at a few of the verses that connect this theme:
If we say we have fellowship with him while we walk in darkness, we lie and do not practice the truth. – 1 John 1:6

Whoever says "I know him" but does not keep his commandments is a liar, and the truth is not in him…whoever says he abides in him ought to walk in the same way in which he walked. – 1 John 2:4, 6

Whoever says he is in the light and hates his brother is still in darkness. – 1 John 2:9

No one who abides in him keeps on sinning; no one who keeps on sinning has either seen him or known him. – 1 John 3:6

By this we know love, that he laid down his life for us, and we ought to lay down our lives for the brothers. But if anyone has the world's goods and sees his brother in need, yet closes his heart against him, how does God's love abide in him? – 1 John 3:16, 17

In this is love, not that we have loved God but that he loved us and sent his Son to be the propitiation for our sins.Beloved, if God so loved us, we also ought to love one another. – 1 John 4:10,11
We could go on! The point John is making in the above verses, in this entire letter, and even in his opening statement is this: If you understand the love of God for us in Christ, then you will love him, keep his commandments and love your neighbor.
This is why John repetitively employs the use of that special verb tense. The Apostle John wants to stress the point that if you have heard and seen the gospel of Christ, if you understand His great love for you in dying for your sins, then it will be evident in your love for God and neighbor. In a now famous sermon, Pastor Art Azurdia puts it this way:
And seeing us in our misery and need, He doesn't just feel for us, He takes the necessary action to relieve our distress. He leaves the eternal glory of heaven and the perfect fellowship of the Trinity. He condescends to us, lives among us, suffers like us, dies for us! Do you understand this? Have you experienced this?

How then is it possible to experience it and not display it? It isn't possible! You haven't experienced it if you don't display it.
The Apostle John is clear, as is the entirety of Scripture: Grace fuels our love and obedience. Obedience cannot create or fuel love and grace, and grace cannot be present without a living and active faith.
Christian: if you understand the love of God for you, is it present in your love for Him, his commandments, and your neighbor?


How to keep Your "I Do" In the Present Tense
Two more months passed and a fox named cancer tried to raid my home.
He is a wily one, he is.  We fought him when he called himself Non-hodgkins Lymphoma.  We fought him when he called himself Hodgkins Lymphoma.  We fought him when he called himself myelodysplastic syndrome and we fought him when he called himself Acute Secondary Leukemia.  And still we fight on.
Depression and the Pastor's Wife: Suffering in Silence
Finally, let me encourage you that God knows your need. He knows where you are and He will be faithful to you in these moments. The work that Christ did on the cross provides forgiveness for our sins and our short comings and gives us the freedom to walk with God and not lose his favor. The work Christ did provides healing for our souls. You are not alone in your struggle, you are not alone in your darkness, and you are not alone in your pain. God is real and his people do care, and he will bring you through this struggle with a greater love and dependence on him.
Three Reasons to Get Some Sleep
Christian, life is short. You should get some sleep.
Bill Nye vs. Ken Ham: Are evolution and religion at odds?
A recent Pew Research survey finds that most Americans (60%) say that "humans and other living things have evolved over time." But a third of U.S. adults (33%) reject that point of view, instead saying that humans have existed in their present form since the beginning of time.
Yes, I Happen to Think other People are Wrong and So Do You
Note, my belief that other people are wrong and I'm right in this situation isn't really a moral issue. I'm not particularly arrogant for believing myself to be correct, nor am I implying that they're particularly stupid for disagreeing with me. Nor does this imply that I am not open to correction on this belief. It just naturally follows from the fact that I hold something to be true. Actually, all it means in this case is that I happen to be closer to the window and have been able to see that the world really is a certain way that they don't see yet. In fact, when I state the belief, 'It is raining right now', my focus is not on my correctness, but simply on the fact that it's raining.
The Many Faces of Queen Latifah: Black Female Sexual Identity in a World that Needs Jackie Hill
The Black Church has often dropped the ball when addressing this most difficult of issues. We need to confess it when we do. But we need to keep leaning into this issue because the very notion of beauty and sexuality are being defined by a culture replete with Cover Girls portraying womanhood in confusing ways. All of our mothers, sisters and daughters are affected. They join us in our worship and they live in great need of the Lord's grace. It's the task of pastors, elders and the entire church family to see to it that they receive this grace in our congregations. We must preach the gospel in such a way that all people hear the free offer of salvation from our merciful God. We must preach the Bible's vision of gender roles in a way that welcomes and celebrates feminine diversity. We must do the careful disciple-making work that helps young women through periods of sexual confusion, questioning and experimentation. And in the meantime, we Christians will have to learn how to be discerning about the images our favorite entertainers as we offer support and critique. I want the Queen Latifahs of the world to succeed and be saved. The church and the world actually need more Jackie Hills.
How I Beat Back the Darkness After Rape
A week later, the pastor showed up at my doorstep in the middle of the night, ostensibly to escape the incessant phone calls of one of the women. Before I knew it, he was in my apartment, behind me, on top of me. Immobilized, I wept.
Church Planting in a Trailor Park
I have learned that their struggles and sins are no different than any other ethnic group. Low-income whites want to have a better life for themselves and their children. Some of my closest friends within the community do not look like me, but the time spent with them and listening to their lives has secured a level of respect that allows me opportunities to speak the Word of life to them. I desire for the poor–regardless of their ethnicity–to see, hear, and experience the power of the Gospel across every aspect of their lives.
He shall not cry. He shall not display weakness. He shall not need affection or gentleness or warmth. He shall comfort but not desire comforting. He shall be needed but not need. He shall touch but not be touched. He shall be steel not flesh. He shall be inviolate in his manhood. He shall stand alone.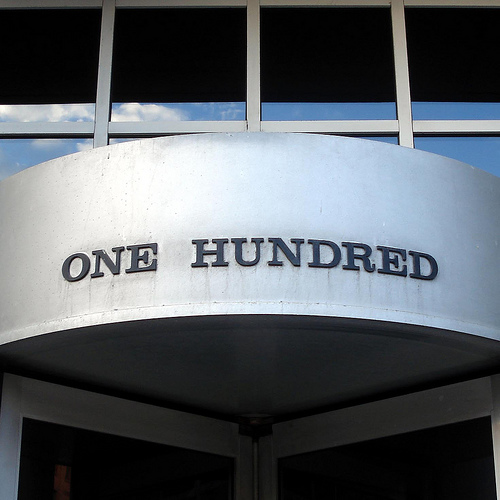 This post marks my 100th published post since starting this blog in April 2013! I am grateful for all God has done in and through this small blog. He has also worked mightily in my heart to teach me many lessons, such as how to interact with those who disagree with me, not to judge my worth based on quantity of readers, and to be patient in my growth as a communicator.
Many have asked me why I write on this blog. I think my answer today would probably be different than what I might have told you back in April of last year. I'd like to share with you now five reasons why I continue to write, tweet and blow up your Facebook feed with my blog posts.
1. It helps to keep me from going crazy.
If you knew me prior to starting this blog, then you know that once I started talking on a topic I was passionate about, I wouldn't stop. I tended to dominate discussions not necessarily because I was prideful in any way (although that certainly could have been and may still be the case), but because I so rarely got the chance to talk with people about some of these subjects that when the opportunity presented itself I went a little bit crazy.
Having a place to put all my thoughts and ideas has been very cathartic for me. I have found that the longer I write, the less prone I have been to flying off the handle and running my yapper longer than needed. It is reasonable for me to think, then, that continuing to write will allow me to grow further in this area and become even wiser in my actions and speech.
2. I want to grow in my skill as a communicator.
There is certainly something to be said for having a natural disposition for particular skills. Lets face it, some of us are naturally inclined towards music while others of us couldn't keep a rhythm even if we took dance lessons from Astaire himself. Even the most gifted vocalist needs to hone their craft as a singer.
I look at my gifts and desires to be a good communicator in the same way. Many have told me that I am a gifted speaker and communicator, but that does not give me freedom to take said skill or gift for granted. I will not grow or shape this gift if I do not practice.
Many of you have complimented me and encouraged me as I continue to write, telling me that they can see growth in how my writing so far. I am very grateful for your encouragement, as it strengthens and motivates me to keep at it.
3. I want to grow in my knowledge and love for Jesus.
I've never been one to journal or write my thoughts down, but during the last 9 or so months I have learned so much in the studying and writing process that goes into all of these posts. I have found that I retain and learn so much more if I not only read it and think about it, but also to write about it.
This writing and studying process has not only increased my knowledge, but I have grown in my affections for Jesus as well. As I take time to slow down, meditate, think and then write about Godly things I find that my heart and mind are shaped in the process.
4. I want to share with you what I am learning.
Theological knowledge and wisdom is not something to be hoarded. As I am abundantly given to by my professors, pastors, mentors and numerous books so too do I want to give abundantly to my friends and family. I write about these things not to gloat in them but in order to freely share them so that you too can taste and see these things. Every single post I write is fueled by my desire to share something with others such that their wants, desires and love for Jesus will also grow.
5. I both need and want your feedback.
I think there is a misconception that theology is learned, developed and communicated in some sort of Ivory Tower on a hill somewhere. On the contrary, good theology must be informed and developed in all of life; theology grows and matures in the midst of real people, real places, and real (and often hard) situations.
This journey I am on is not one that I want to take or can take alone. Possibly the most important of reasons behind my writing is because I want your feedback, yes YOUR feedback. I want your critiques and criticisms, your modifications. I want to hear about how you think about things and maybe hear from a different angle that I have not yet considered. I want this site to be a safe place for good, open and honest conversation.
If you ever stumble upon something that you like, agree with, disagree with, or want to share, I would love to hear your thoughts. Please do not hesitate to comment, email or find me in person.
Thank you to all of you who have read, continue to read, and encourage me in my growth as a communicator and child of God.
Soli Deo Gloria!